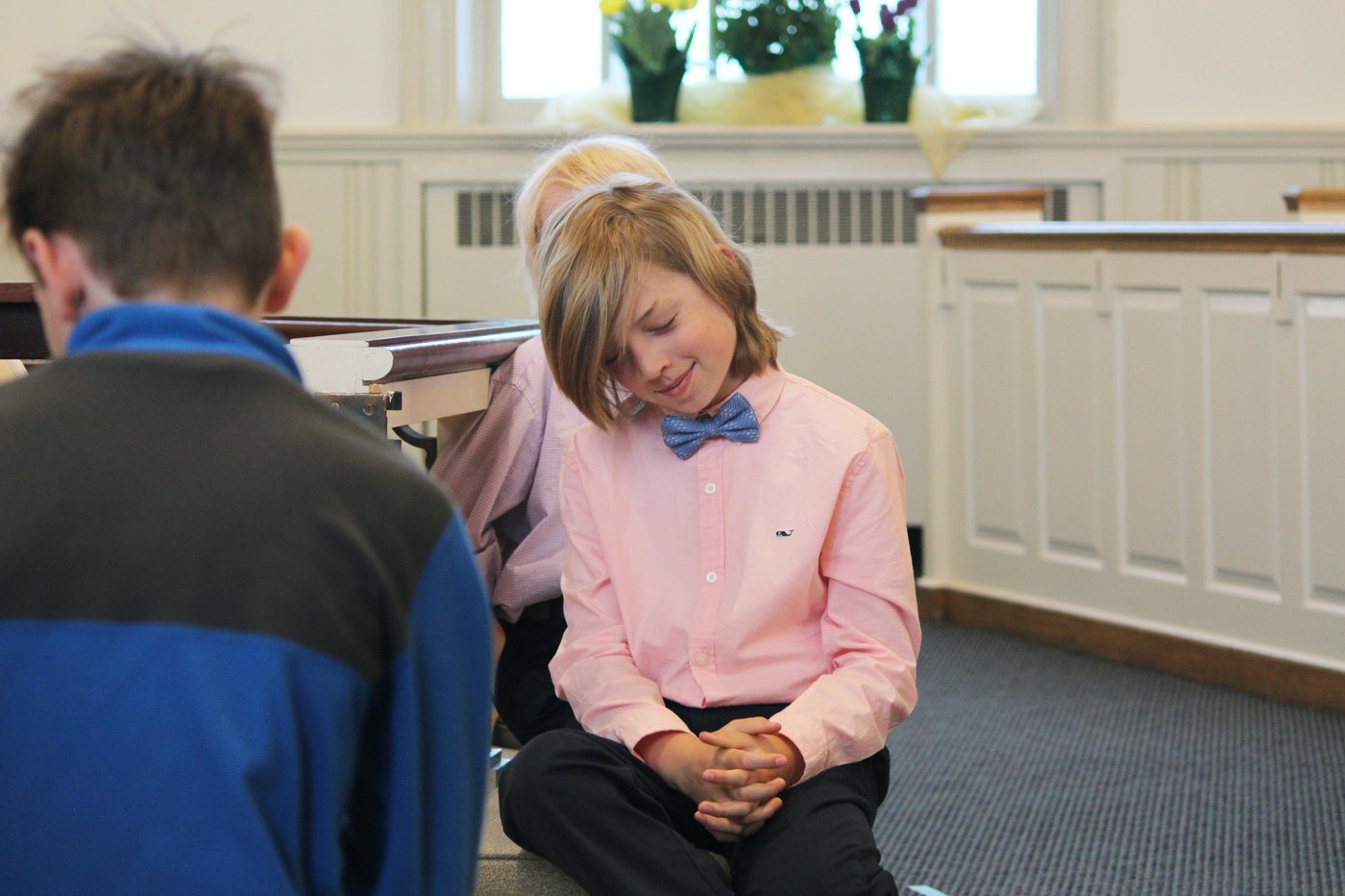 Welcome!
We're so glad to have lots of children that bring energy to our church. Mount Olivet is here to help our families raise their children with a strong faith. We want our kids' beliefs to influence every aspect of their lives. We provide a lot of family activities, a great Sunday School program, and Godly Play worship experience at 11:00 a.m. worship. Our hope is your family will find a place to belong at Mount Olivet!
---
Events
---
Children's Music
---
Nursery
Your infants and toddlers are in very capable hands at Mount Olivet. Our nursery is staffed by caring professionals who love children and are strongly committed to their safety and security. Nursery care is available Sundays and for many other church events. All staff are vaccinated and boosted, and will wear masks.
For childcare during worship, parents receive pagers to let them know if they are needed.
| Ages | Times | Location |
| --- | --- | --- |
| Infants - 3 Years | 8:20 AM - 12:15 PM | Preschool Wing |
---
Hybrid Sunday School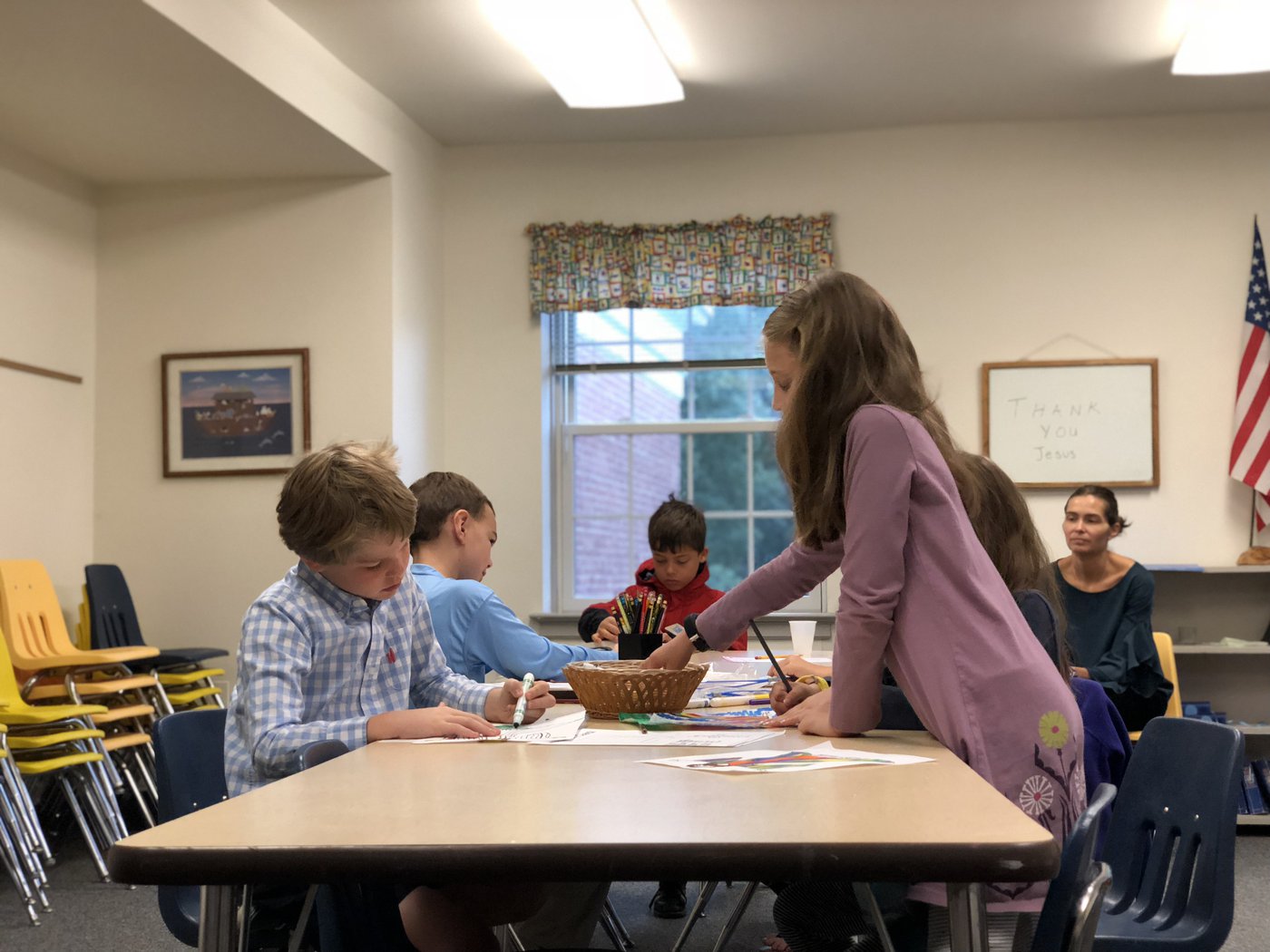 Mount Olivet has a strong Christian education program for preschool and elementary school-aged children. Each class is taught by a team of dedicated church members using United Methodist curriculum.
Please register your child/ren before their first class using the button below.
Sunday School ends on Sunday, June 12. We will resume in September!
In-Person Sunday School
Preschool and elementary will meet from 10:15 AM to 10:50 AM.
We plan on meeting inside until the weather warms up a bit!
Kids will sit on a yoga mat and be socially distanced, with masks worn at all times.
Each child will have their own bag of supplies that they will use each week. They will be stored at MO.
Online Sunday School
2 Years - Rising Kindergarten
9 AM on Zoom
We'll meet together as families on Zoom to hear a Bible story, do an activity, and more. We'll share everything you need beforehand. To join the Zoom group, contact Linnea and she'll send you the link and password.
Rising Grade 1 - Grade 5
9:40 AM on Zoom
We'll meet together as families on Zoom to hear a Bible story, do an activity, and more. We'll share everything you need beforehand. To join the Zoom group, contact Linnea and she'll send you the link and password.
Contact: Linnea Carlson | lcarlson@mtolivet-umc.org
---
Children in Worship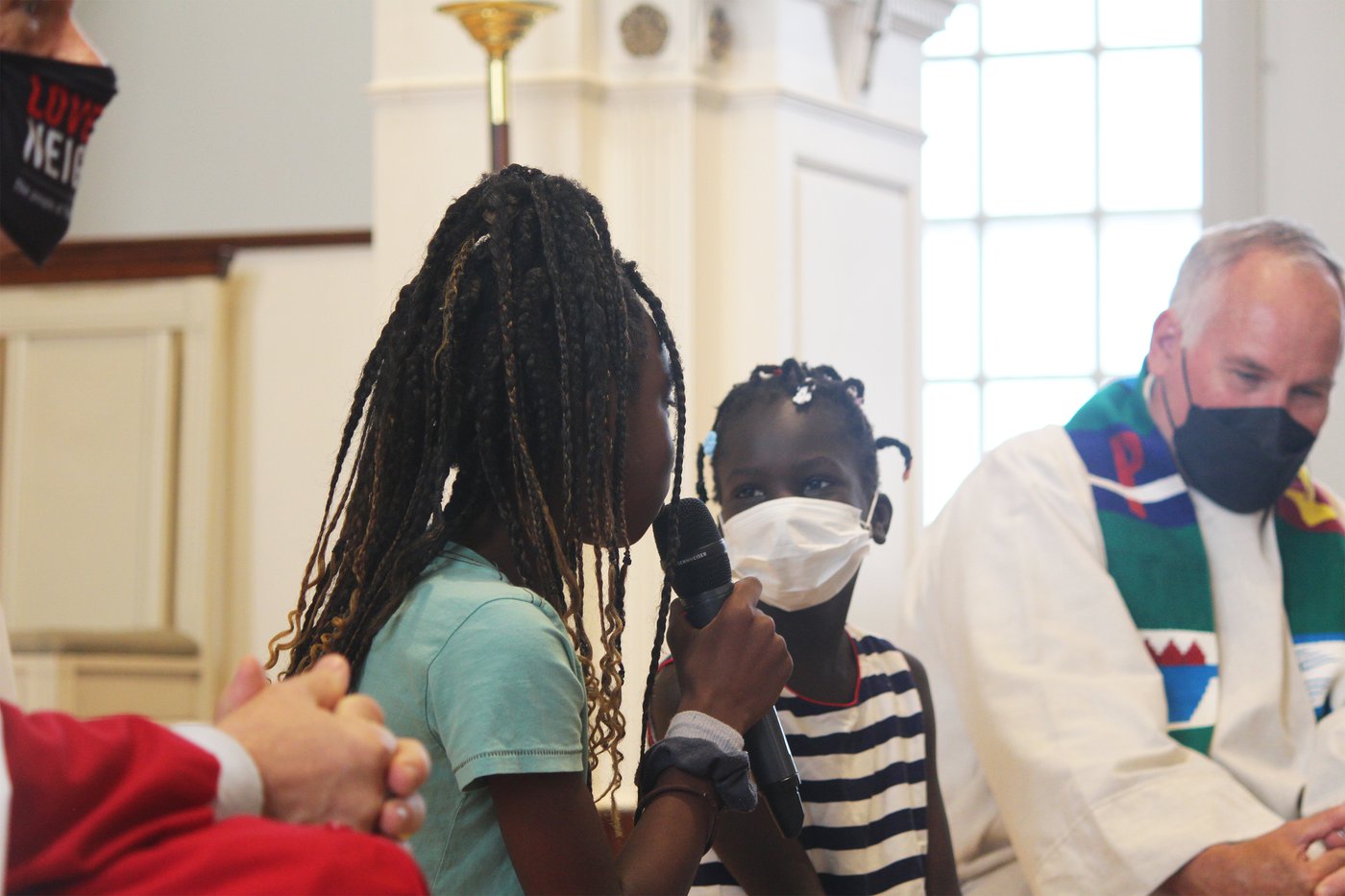 We encourage all children to attend and participate in services of worship.
The following are some helpful hints for everyone to make the worship experience more meaningful for the whole family.
Try to sit where your child can see what is happening.
Help locate hymns and responses in the bulletin.
Assist your child in singing hymns.
Encourage your child to stand when the congregation stands.
Bringing children to worship may not always be easy, but it is an essential part of their faith journey. Let your child get a children's bulletin from the usher. These have pictures and games that relate to the lesson of the day.
Pew Bags are available use during the service. Even the most creative, interesting worship experience can be a long time for children. Children do hear what is going on in the worship service, but sometimes it is easier for them to listen if they have busy hands. Pew bags are available as you enter the sanctuary. These bags are to be returned so they will be available for the next Sunday.
Children's Church
At 11 AM worship, following the Children's Message, the kids will be divided up to have their own worship experience. We use the Godly Play curriculum.
During their worship time the kids will hear a Bible Story and connect it to their own experience and relationship with God. Godly Play encourages curiosity and imagination in experiencing the mystery and joy of God. Godly Play is a way of preparing children to join in the worship and life of our congregation as they develop a deeper understanding of stories, symbols and rites.
The kids are dismissed from the worship service following the Children's Sharing. Kids that attend The Way will be returned to The Way for communion. If you are attending Traditional Worship please come to the 3rd floor to retrieve your children.
Please consider volunteering to make this happen! The leaders have assistants and are provided with a script and a craft each week. Contact Linnea Carlson with any questions or to volunteer.
| Class | Ages |
| --- | --- |
| Wee Believers | 3 Years - Kindergarten |
| Belief Builders | Grades 1-5 |
Children's Bulletin
Download the Children's Bulletin for a fun activity to use during online worship or anytime throughout the week.
---
Volunteer Training