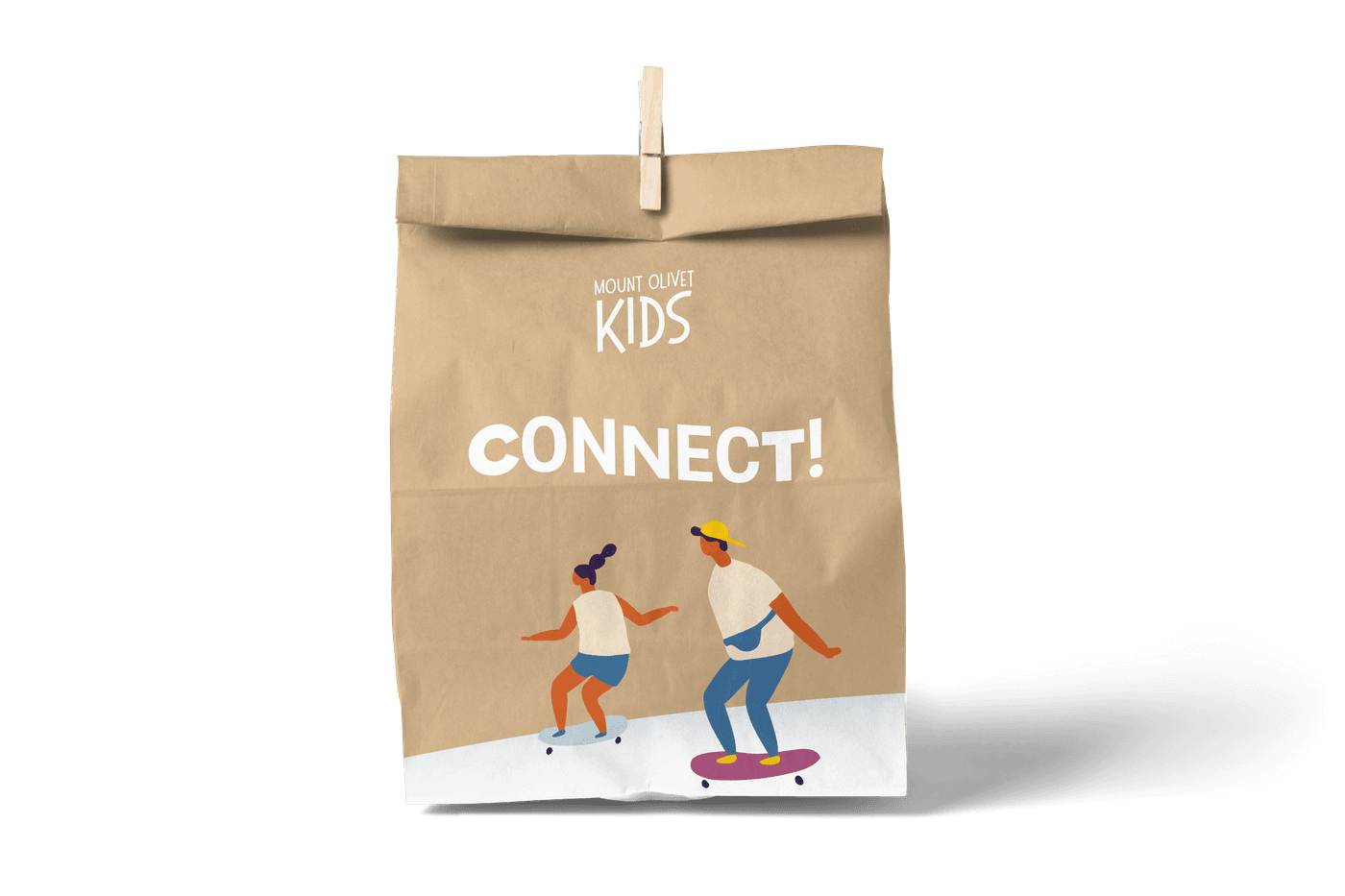 Connect with Connect Bags!
This year we are creating bags to help your kids connect —to each other and to God!
These bags will contain Sunday School materials, craft supplies, and worship activities! Each week will be separated with a lesson, craft, and lots more!
Kids can join us for Zoom Sunday School or do the lesson as a family- you'll have everything you need! There are bags for 2s-Kindergarten and Elementary.
Our Fall Connect bags can be picked up at a parking lot party on Friday, September 11 from 6-7:30 PM and Saturday, September 12 from 10-11:30 AM. At the pick-up party you can also get your Blessing of The Devices sticker!
Registration for Connect Bags has closed.