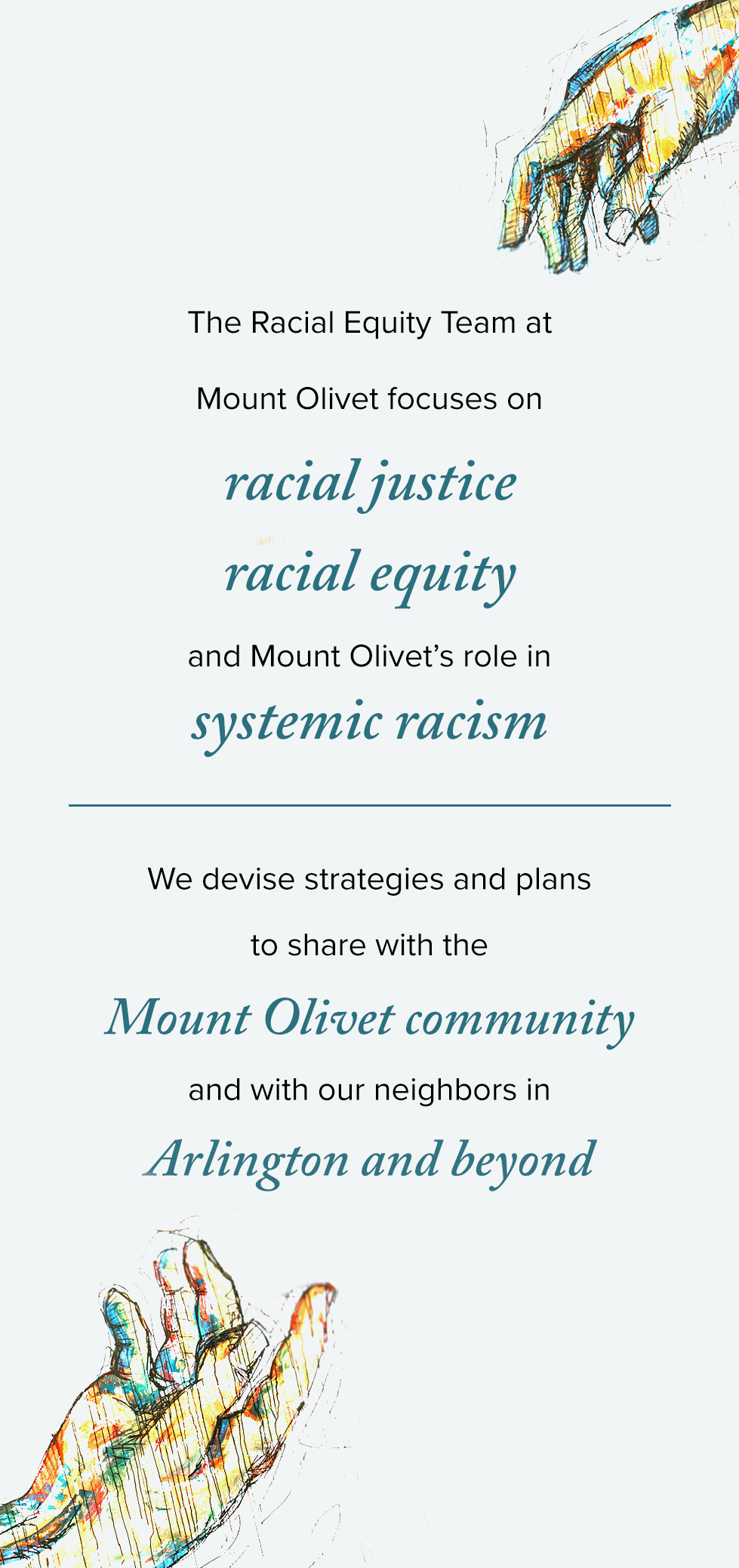 ---

Dr. Martin Luther King, Jr. Day
This week we will celebrate the birthday of Dr. Martin Luther King, Jr. Most of us are familiar with his most famous writings and orations but how many of us have read or heard his Nobel Peace Prize acceptance speech or the subsequent lecture he gave? How many of us have read about his trip to India or his Palm Sunday sermon extolling the "greatest Christian of the 20th Century"-- who didn't happen to be a Christian? Listen to a podcast series about Dr. King's last year, when his influence may have been waning, and read his last speech.
---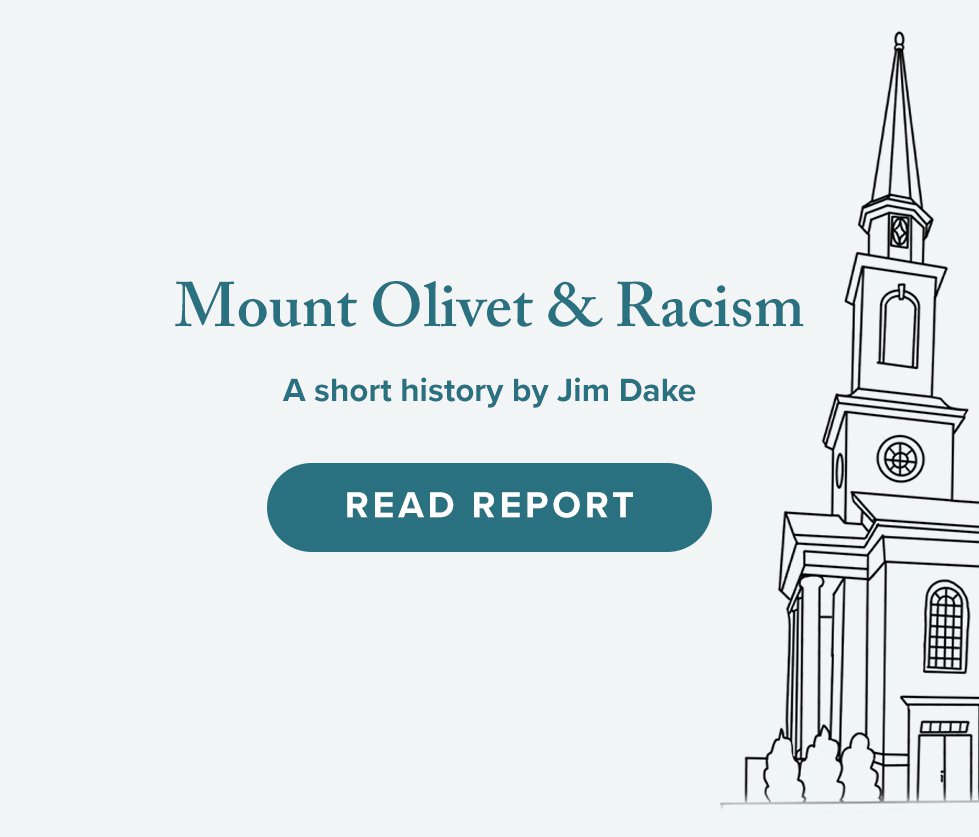 ---

Since the formation of this group, we have:
Researched Mount Olivet's history to learn more about the church's role in race relations and school desegregation efforts;
Created Gifts Celebrating Diversity, a list of Black-owned businesses and culturally diverse and anti-racist books, as a resource for Mount Olivet members interested in supporting anti-racism while shopping;
Sponsored a four-part Wednesday evening adult study: "Who is My Neighbor: Conversations about Race," which has been attended by more than 30 people each evening;
Joined Arlington County as the first church partner in a program called Dialogues on Race and Equity (DRE).
Begun archiving resources, including historical information and devotional and learning resources that members of Mount Olivet can access and use.
For the future, we envision:
Creating family-oriented walking and/or driving tours of sites that are important in Arlington's racial history;
Offering additional adult studies, using the wealth of materials that we have discovered so far;
Launching church-wide dialogues, using our "Holy Conversations" as a model;
Hosting a speaker series.
---

To learn more or join the Sharing God's Grace Racial Equity group, contact Mount Olivet using the form below.