Soup's On!
Orders for Wednesday, July 28 have closed.
We're excited to partner with La Cocina VA to bring you delicious meals every Wednesday!
Place your order here by Sunday
Pick-up your order at La Cocina's Cafe on Wednesday between 7 AM - 4 PM
Menu for Wednesday, July 28
Chicken or Vegetarian Tortilla Soup
Garden Salad
Cookies
Suggested donation is $15 for 4 people and $20 for 6 people.
Payment
We use a "pay what you can" system. Follow the suggested donations or give what you're able to.
The suggested donations are $15 for four people and $20 for six people.
---
Place Your Order
---
Directions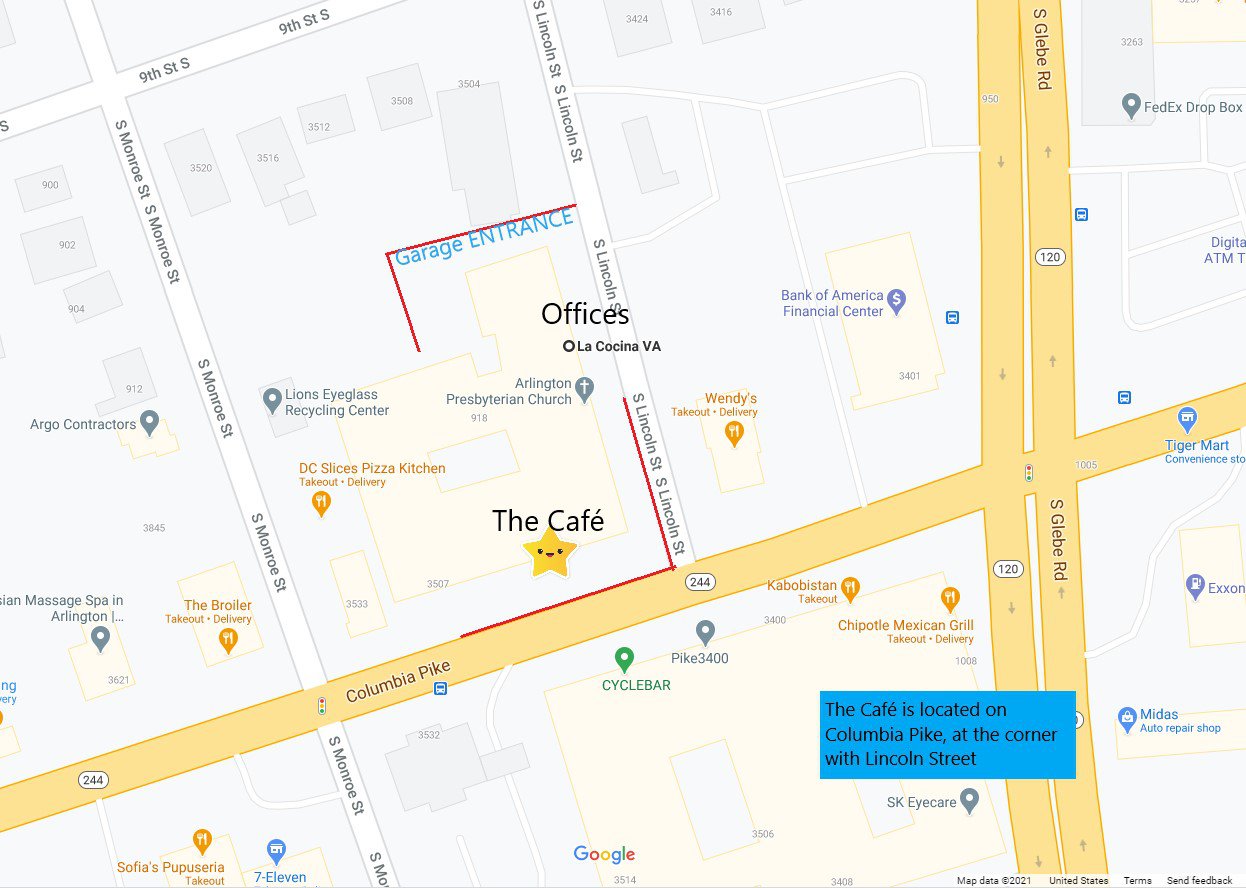 ---
About La Cocina VA
La Cocina Va's mission is to use the power of food to create social and economic change in low-income communities.
They believe that unemployment, obesity, diabetes, and food waste are problems that we can start to solve in sustainable ways by designing and implementing innovative programs to help disadvantaged members of minority groups. La Cocina VA is here to help.
We have gathered a group of professionals, experts in social issues and development effectiveness, as well as chefs, social workers, nutritionists, and experts in business development, all big dreamers who believe that integrating minorities in this journey will make a difference in our community.