Margarita's Story
Future of the UMC Discussion
march 11, 2020 | bi-district lay forum
Revs. Berlin and Boyette were part of the mediation team that developed Separation. Here they examine the future of the UMC in regards to the LGBTQ community.
A Letter to Bishop Lewis
As General Conference 2020 approaches, there is encouraging news that the Protocol of Reconciliation & Grace through Separation is gaining support across the denomination and the Philippines Annual Conference has submitted it as a petition for action.
One of the items in the Protocol is a request for bishops to hold in abeyance any charges against clergy for performing same-sex weddings, until the close of General Conference. Bishop Sharma Lewis, our bishop, has written that she will not honor this request and will proceed with any charges against clergy. If you wish to write or email her to reconsider this decision, you can access a template letter below.
Letters can be mailed to:
Bishop Sharma Lewis
The Virginia Conference of The United Methodist Church
PO Box 5606, Glen Allen, VA 23058-5606
Panel Discussion
live streamed on monday, january 12
The panelists described how they developed the Protocol of Reconciliation & Grace Through Separation, a proposal that they are working to have drafted as legislation and sent to General Conference. The proposal, announced Jan. 3, would provide a means for traditionalists to leave The United Methodist Church and form their own denomination, as well as a way for others to leave the denomination within a specified time. Proponents emphasize that no one is being asked to leave the church.
The proposal is the latest effort to move the church past a decades-long debate over inclusiveness and interpretation of Scripture with regard to same-gender weddings and the ordination of LGBTQ clergy. The United Methodist Church's official positions are that all people are of sacred worth; the practice of homosexuality is incompatible with Christian teaching; "self-avowed practicing homosexuals" shall not be ordained as clergy; and same-sex weddings shall not be performed in the denomination's churches nor by its clergy.
When The United Methodist Church's General Conference meets May 5-15 in Minneapolis, delegates from around the world will consider a number of proposals for splitting or restructuring the church.
The protocol document was developed by people from centrist, progressive and traditionalist perspectives, as well as bishops from the United States, Africa, Europe and the Philippines. The group was led by mediator Kenneth Feinberg, who worked on the federal September 11th Victim Compensation Fund, the Agent Orange Victim Compensation Fund, and programs to compensate victims of the BP Deepwater Horizon oil spill and the Boston Marathon bombing.
Proposal to Separate | January 2020
In late December, a proposal that has unanimous support of centrist, progressive and traditionalist factions regarding same-sex weddings and ordination of LGBTQ person in the United Methodist Church was announced. Of all the proposals that have been submitted leading up to the 2020 General Conference in May, this one has the greatest chance of being approved and preventing further harm to LGBTQ persons.
A group of 16 persons, representing bishops and factions on all sides of the issue, have been meeting since last summer to find a feasible means of reconciling. They brought in a renowned mediator and came up with a "Protocol of Reconciliation and Grace through Separation."
Inclusivity Small Group Forming
Are you wondering what happens now that Mount Olivet has completed action on all of the recommendations that came out of the Holy Conversations, now that Mount Olivet has joined the Reconciling Ministries Network, and in light of the General Conference coming in May 2020 that will look at questions related to how the Methodist Church embraces LGBTQ persons? So are we. That is why we are looking for people interested in visioning, planning, recommending action, and implementing Mount Olivet's strategy for Sharing God's Grace with our LGBTQ neighbors.
Sharing God's Grace will look both inward and outward. Inward to devise strategies and plans for within the Mount Olivet community. And outward to develop strategies and plans for sharing with our neighbors in Arlington and beyond.
This small group is not a formal ministry team that will be part of Church Council. But it will be responsible to bring ideas and actions to Council as well as devise studies and actions that do not need Council approval. As part of its mission, the group will prayerfully evaluate the plans and resolutions to be considered by the May 2020 General Conference. The team will work closely with clergy and will interact with other churches on the reconciling path.
The Sharing God's Grace team will initially focus on relationships with LGBTQ persons, but it may expand its focus in the future to other ways to be inclusive and welcoming to all of God's children.
If you are interested in joining the Sharing God's Grace team, or learning more, please contact Associate Lay Leader, Cindy Huber.
Contact: Cindy Huber | chuber13@verizon.net
Mount Olivet Becomes A Reconciling Congregation
June 2019
On June 8, Mount Olivet's Church Council took deliberate, extended time to come to a consensus on whether Mount Olivet would become what is known as a 'reconciling congregation.' This was done after holding three town halls, hearing from the congregation through a survey and holding many conversations both in and outside the church walls. The motion that was approved reads:
Be it resolved that the congregation of the Mount Olivet United Methodist Church, in support of our lesbian, Gay, Bisexual, Transgender, and Questioning brothers and sisters in Christ, adopt Recommendation #3 from the 2014 Final Report to the Church Council from the Holy Conversations Facilitation Group. The recommendation from the report is for "…the Mount Olivet community to begin the process to identify itself as a "Reconciling Congregation" and to take steps to become affiliated with the Reconciling Ministries Network."
Why are we taking this action?
We are making a concerted effort to extend God's fully inclusive love and unconditional welcome - inviting lesbian, gay, bisexual, and transgender (LGBT) neighbors into a safe sanctuary in which they can worship, serve and find community
So our current neighbors, new residents, and out of town guests can find us
To build and strengthen relationships within our church families
To be a relevant, vibrant and effective family of active faith, especially in Arlington and its surrounding areas
To improve momentum in the local and national Reconciling movement
To take up the Ministry of Reconciliation
To live out our Wesleyan heritage of evangelism
To live out our global mission statement to "make disciples of Jesus Christ for the transformation of the world."
To fulfill our baptismal covenant by accepting the freedom and power that God gives "to resist evil, injustice, and oppression in whatever forms they present themselves."
To live as disciples of Christ who calls us to be light in the darkness and neighbor to all, most especially to those unjustly pushed to the margins.
What are the next steps? In addition to Mount Olivet's statement of welcome and inclusivity that is on our website, we will provide a photo of Mount Olivet to be posted on the RMN website. This will be taken at all worship services on Sunday, June 16. While our denomination has taken steps to become less hospitable toward our LGBTQ population, by joining RMN, our congregation is expressing our displeasure with these denominational decisions and will do all we can to support becoming a reconciling denomination.
Judicial Council Rulings
April 2019
The Judicial Council of the United Methodist Church ruled that while some provisions of the newly adopted Traditional Plan remain unconstitutional, the rest of the plan is valid as church law. The Virginia Conference has created a PowerPoint presentation with explanatory notes that goes into some depth about the decisions.
Town Hall Meeting Part One
GC Special Session Recap with Pastor Teer
What Just Happened
Wednesday, March 13
Herndon United Methodist Church
A Letter From Your Pastors
Wednesday, February 27, 2019
Dear Mount Olivet Community,
Yesterday (February 26, 2019), the Special General Conference addressing the inclusion of LGBTQ persons into the full life of The United Methodist Church, concluded in St. Louis, MO. The only petition to pass is known as the Traditional Plan. It maintains our current language on the ordination of LGBTQ persons and same-gender marriages in The United Methodist Church. Plus, it increases accountability by streamlining the processes to enforce penalties for violations of The Book of Discipline related to marriage and ordination of LGBTQ persons.
We had hoped for a more inclusive decision and are disappointed for several reasons:
We believe the UMC is missing out on the many gifts and graces that ordained LGBTQ persons would bring to the Church. Our congregation is richer because of these gifts and graces among our LGBTQ laity.
It does not reflect who Mount Olivet is as reflected in our inclusivity statement
It perpetuates the pain, grief and feelings of unworthiness that a select group of people has been experiencing for some time
It also pains us that we can choose to officiate marriages for all members of Mount Olivet except for one group
We want to assure you that Mount Olivet United Methodist Church remains committed to loving God and loving neighbor with our whole selves – heart, mind, soul, and strength. We believe that all persons are of sacred worth and dignity as part of God's creation, as demonstrated by the ministry of Jesus Christ. We therefore welcome all persons into the life and ministry of our congregation regardless of race, culture, ethnicity, age, sexual orientation, gender identity, family or socioeconomic status, education, politics, physical or mental ability or health, or faith history.
Now is a time of discernment and prayer as we consider what this means for our denomination and Mount Olivet.
Finally, let us hold one another in prayer after a week that has reinforced the pain that many persons have been feeling for some time. As we can be helpful, please do not hesitate to get in touch with us.
Blessings,
Pastor Ed
Pastor Teer
Pastor Jeff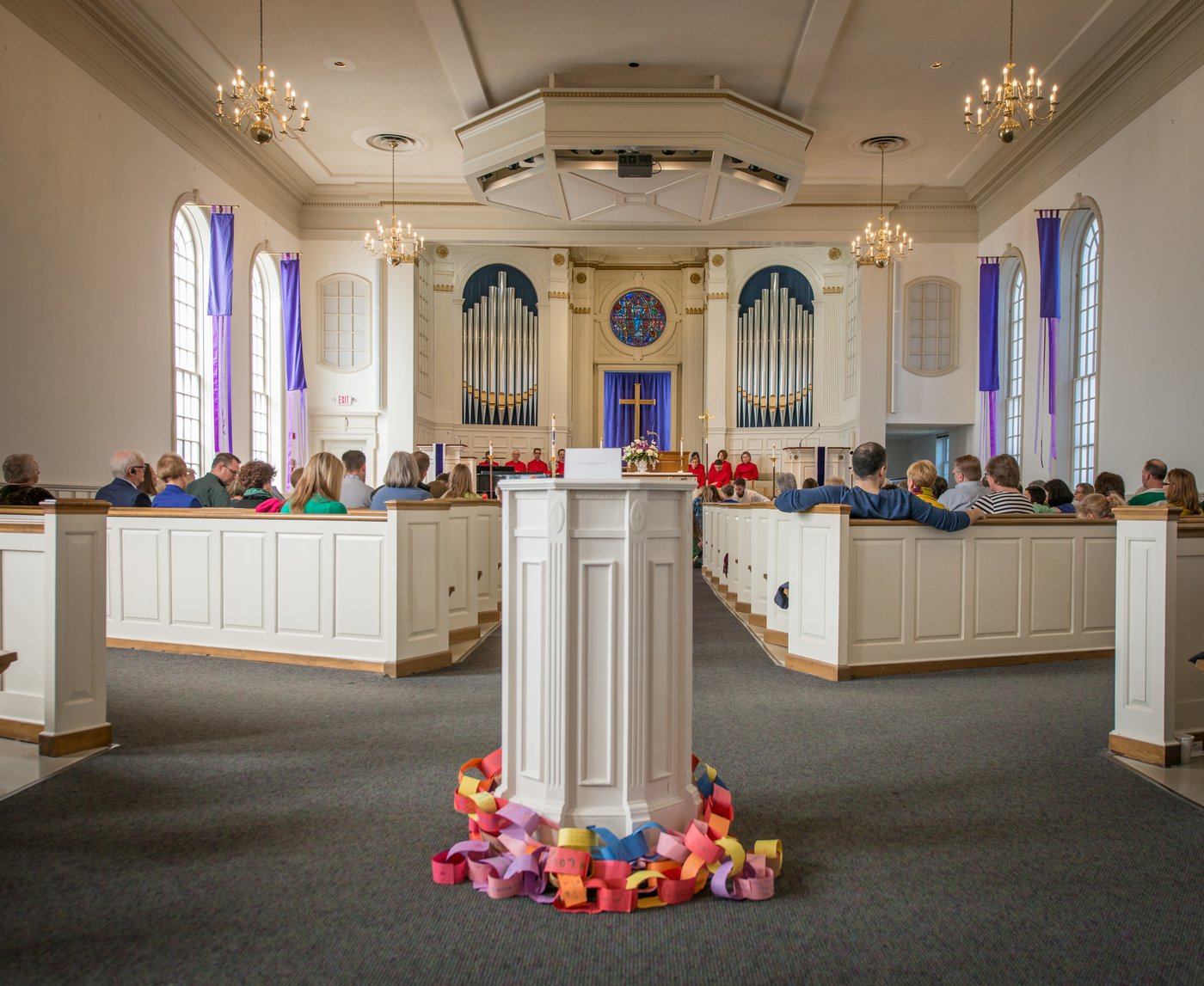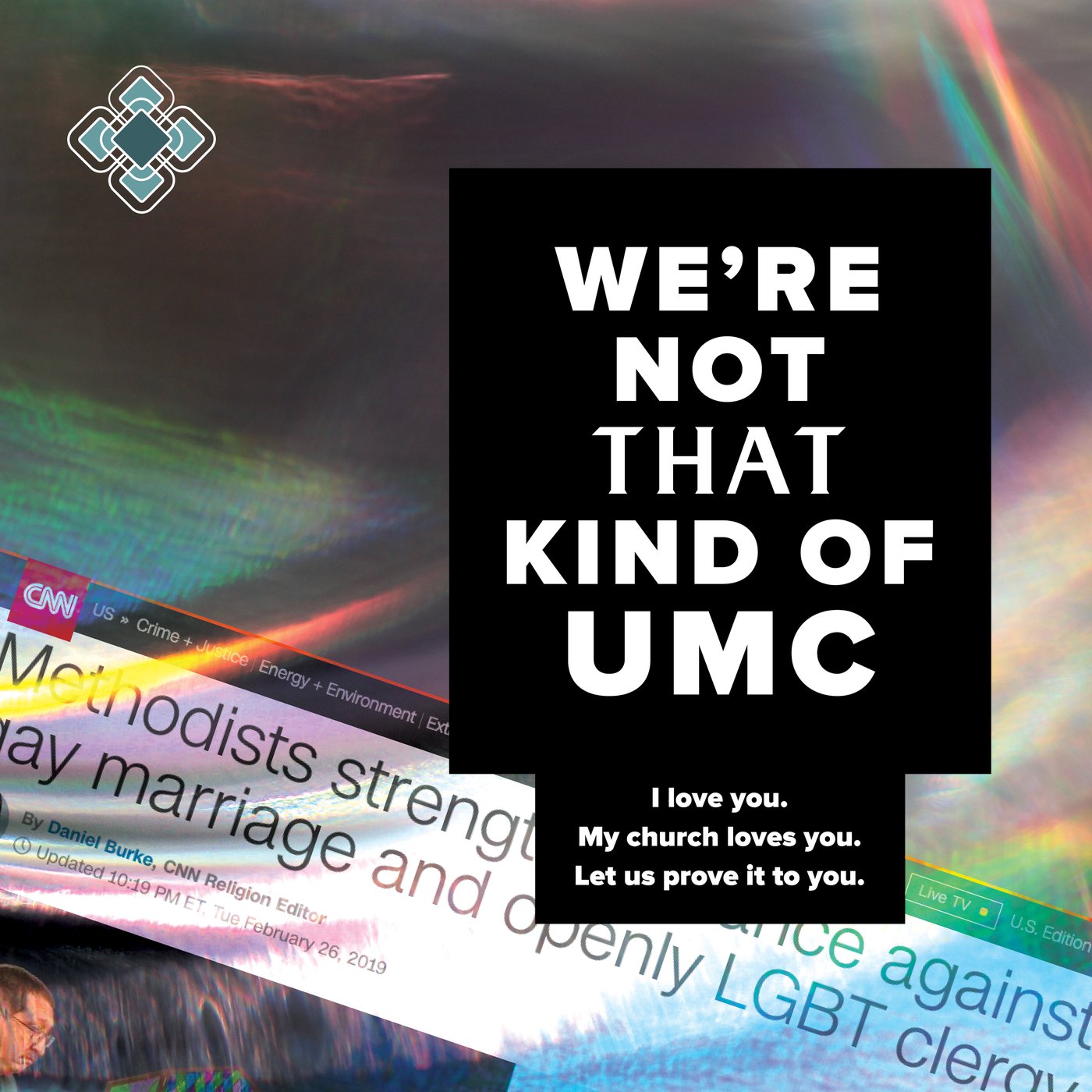 More Information
Still have questions?