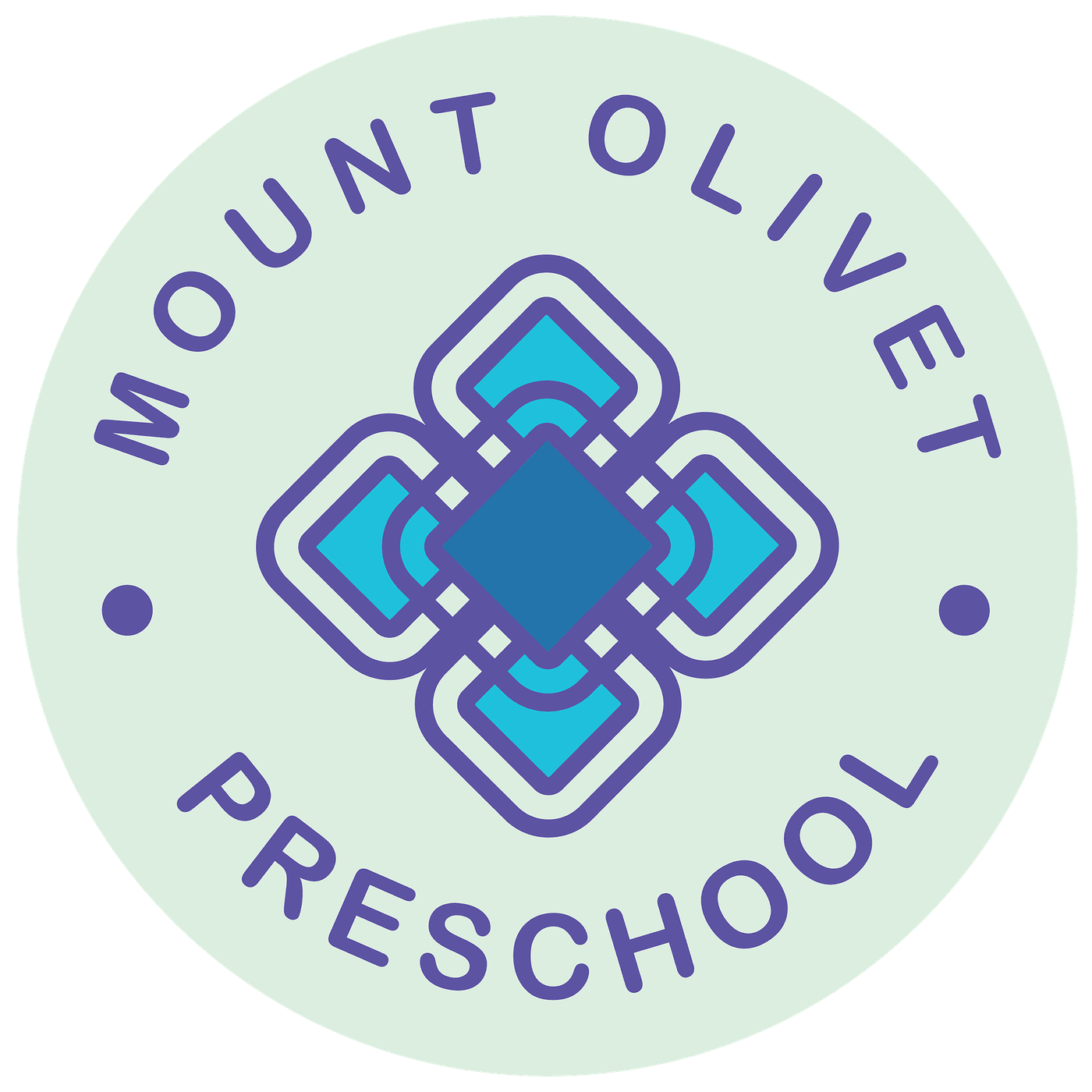 Quick Links
Welcome
Welcome to Mount Olivet Preschool. We believe that our developmental philosophy allows us to provide children in the community with stimulating experiences consistent with the best principles and purposes of early childhood education.
We do this in a safe, loving, and Christian environment with qualified and experienced teachers and staff. Our low teacher/child ratios and our teaching team approach enable us to nurture each child as an individual.
We strive to prepare all children for the next step in their preschool or elementary school experience and to provide them with the skills they need to live happily and cooperatively in the larger world outside the home. We work to ensure a close partnership with parents at all times.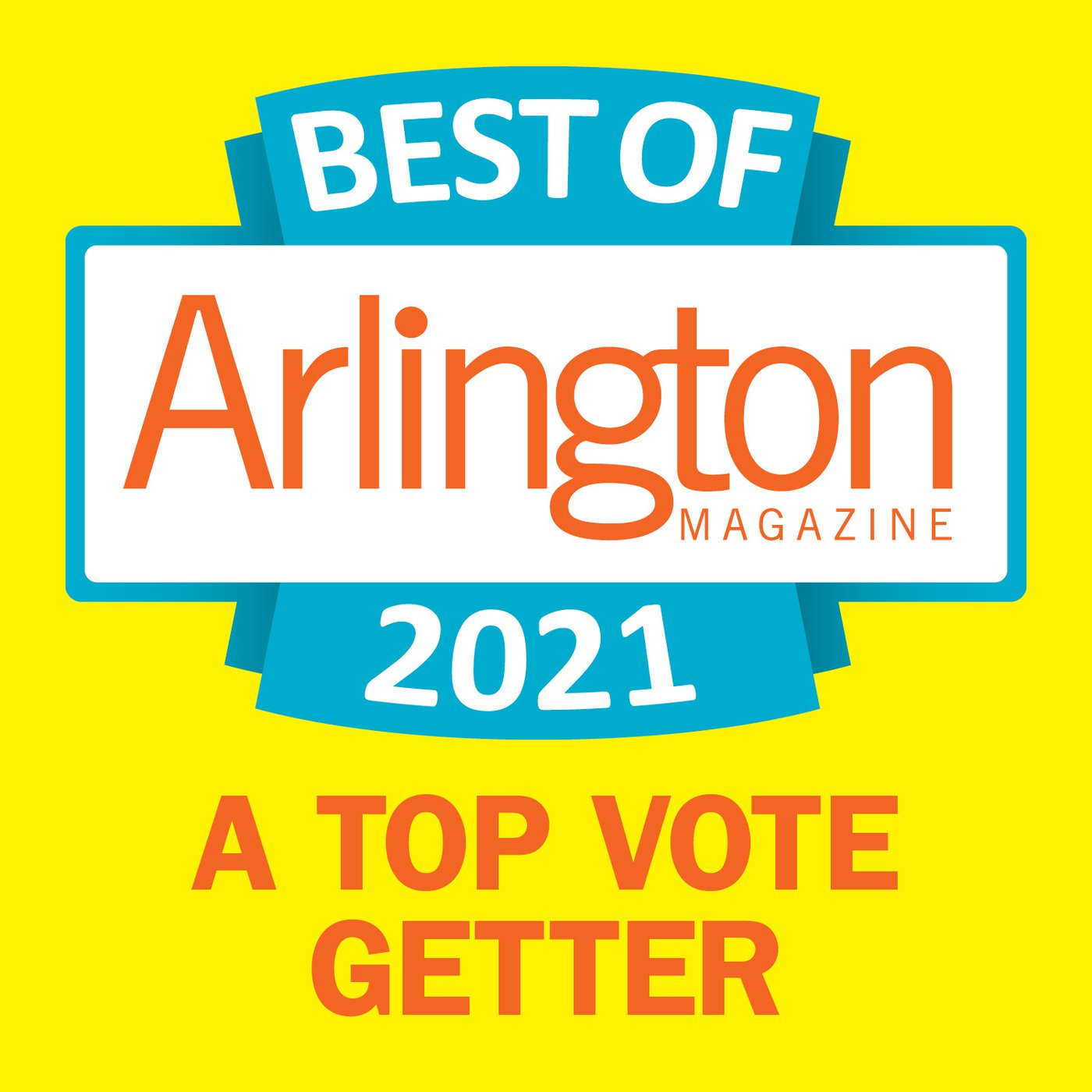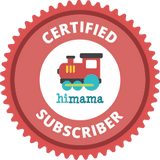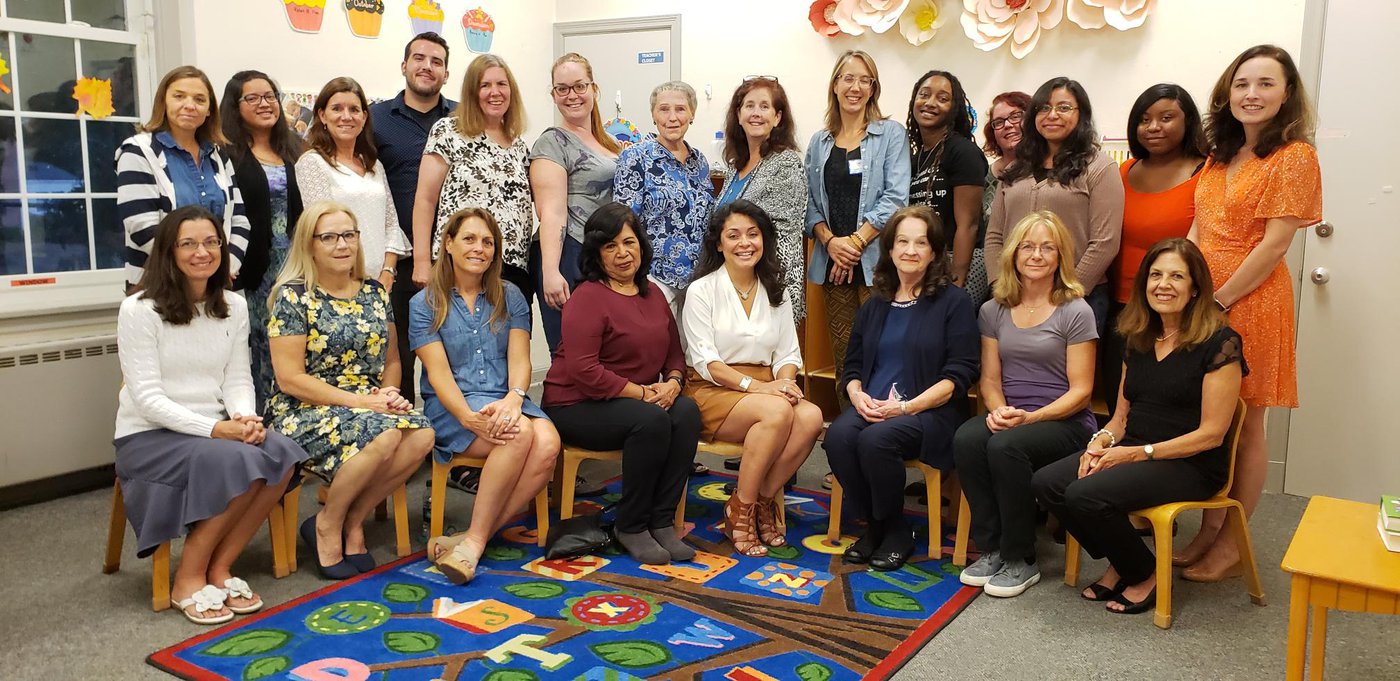 School Information
Ages: 18 months - 5 years
*Children are placed as of their age on September 30.
School Day: 9:15 a.m. - 1:15 p.m.
First Day of School: Monday, September 13, 2021
Last Day of School: Wednesday, June 8, 2022
Classes
*Children are placed as of their age on September 30.
Toddler classes | Children 18 months - 2
Meets either Monday-Wednesday-Friday or Tuesday-Thursday
Twos classes | Children 2 years by September 30
Meets either Monday-Wednesday-Friday or Tuesday-Thursday
Threes classes
Meets either five days per week or Monday-Wednesday-Friday
Fours classes
Meets either three (M/W/F) or five days per week
Fives class
Meets five days per week
This class is a wonderful pre-kindergarten option for children whose parents choose to give the gift of time for one year before starting Kindergarten. All students in this class must be 5 years old by September 30 and have attended a four-year program. With a small class size of 10 – 12 students, our curriculum offers a balance between giving children an opportunity to learn through play and exploration and offering them more structured learning experiences to prepare them for the academic challenges of kindergarten. We try to provide children with tools in pre-reading, writing, and mathematics while at the same time help them develop the social and emotional skills needed to make the transition to kindergarten a smooth one.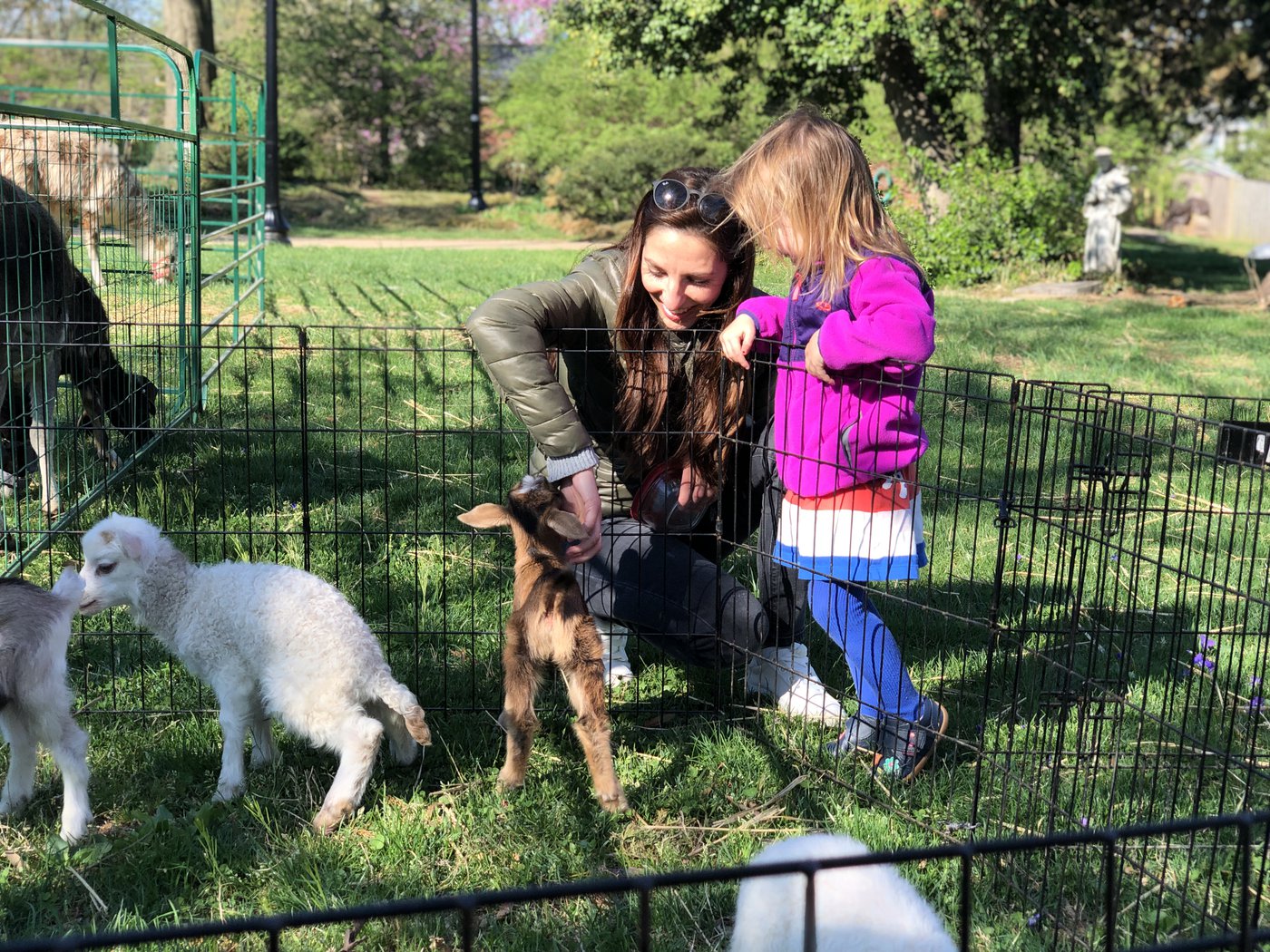 Our Learning Style
Mount Olivet Weekday Preschool offers children a progression of knowledge and skills at an age-appropriate level in the following areas:
Physical well-being and fine and gross motor development through movement and coordination games and activities. Children participate in outdoor free play on our playground (weather permitting) or indoor play in the Fellowship Hall. Older children walk to the playground at Woodlawn Park as well. To promote the development of fine motor skills, we give children an opportunity to use a wide range of manipulatives and practice self-help skills.
Social and emotional development through Individual and group social situations that include story time, sharing, small group play, one-on-one meaningful work with classroom teachers, and cooperative play with classmates. These activities help children practice skills such as taking turns, learning to be a good friend, and expressing feelings in a healthy way.
Art and music appreciation through exposure and a creative process approach. Children are introduced to different visual art media, provided opportunities to create and express themselves (even if getting messy is part of the process!), and encouraged to display their projects. Children are exposed to different kinds of music through listening, singing songs, and using rhythm instruments. Many classes participate monthly in a music and movement class as well.
Cognitive development through activities that foster the growth of children's thinking abilities. This includes areas such as concept development, symbolic thought, memory, categorization, reasoning, and problem-solving. Age-appropriate math and science skills are introduced. Classrooms are set up to stimulate and facilitate the pretend play that is so important to a child's cognitive, social, and language development.
Language development through supporting and modeling effective communication, both talking and listening, and through the teaching of age-appropriate literacy skills in reading and writing. In a print-rich environment, children participate in making up stories, rhyming and other kinds of word play, and games and activities that require listening to and following directions.
Spiritual development through creating an atmosphere of love and acceptance of each child as a unique individual created by God. We encourage children to develop a sense of love, hope, and trust in God through daily prayers at meal time, occasional age-appropriate Bible-based stories and songs, and for our older children, monthly chapel time in the church sanctuary.
Enrichment Classes offering a variety of learning experiences taught by teachers from outside the program specialized in these areas. Examples include: Science Wonders, Music and Movement, and for our 5-day 5s, Spanish. The Threes, Fours, and Fives have at least three off-site field trips each year; the Fives have additional opportunities for field trips. Parents are encouraged to join their children on these trips, space permitting.
Daily Schedules vary by age and by class. Teachers post class schedules in the classroom and also provide monthly lesson plans. All classes spend at least 40 to 60 minutes daily playing outdoors on the playground or indoors in the Fellowship Hall. The school provides children with a mid-morning snack; children bring their lunch from home and eat it "family style" in the classroom. Children and teachers say grace before meals.
Organization & Staffing
MOPS teachers are experienced and trained on early childhood development principles and early education best practices. Every teacher hired meets Virginia's education and experience requirements for early childcare educators. Each year, MOPS teachers and staff acquire at least 16 hours of early childcare training through classroom or online instruction. Additionally, each teacher is First Aid/CPR certified and has passed the Virginia Mandated Reporter training annually and Virginia's 10 Hour Pre Service training prior to employment.
Each classroom has a degreed Lead Teacher, guiding curriculum and daily activities, as well as qualified Assistant Teachers as needed to maintain appropriate student-teacher ratios. MOPS strives to surpass Virginia's required child:teacher ratios:
Infant/Toddlers Program: 3:1 ratio
2-year-old Program: 5:1 ratio
3-year-old Program: 8:1 ratio
4-year-old Program: 8:1 ratio
5-year-old Program: 7:1 ratio
All faculty report to the Preschool Director, who oversees preschool operations, enrollment, and special events throughout the school year. The Assistant Director manages the day-to-day activities, student attendance, and student records. The Preschool Director is supported by a Preschool Committee, which includes the Mount Olivet UMC Director of Children's and Family Ministries, the Parents Group Board president, parent representatives, and two MOPS teachers.
Tuition
MOPS has annual tuition, based on the 40-week school year. Therefore, no adjustments are made for vacation, holidays, school closings, days missed, or shortened days. Annual tuition is divided into a non-fundable Down Payment due upon accepting the offer plus nine equal payments from September to May, due on the tenth of each month. Detailed procedures are on the Financial Agreement Form, also due upon accepting the offer.
Partial tuition scholarships are available based on need; please contact Alexis Joyce | Preschool Director | ajoyce@mtolivet-umc.org
| Class | Annual Tuition | 10-Payment Plan | Down Payment |
| --- | --- | --- | --- |
| Two-Day Toddlers & 2s | $3,660 | $366 | $366 |
| Three-Day Toddlers & 2s | $4,580 | $458 | $458 |
| Two-Day 3s | $3,850 | $385 | $385 |
| Three-Day 3s | $4,750 | $475 | $475 |
| Five-Day 3s | $5,790 | $579 | $579 |
| Three-Day 4s | $5,150 | $515 | $515 |
| Five-Day 4s | $5,980 | $598 | $598 |
| Five-Day 5s | $6,560 | $656 | $656 |
Licensing & Insurance
Mount Olivet Preschool has a Religious Exemption from both Arlington County and the Commonwealth of Virginia that is renewed annually. Virginia Department of Social Services comes inspects the school annually at a minimum. Additionally, MOPS is inspected annually by the Fire and Health Departments. Since MOPS is a mission of the Mount Olivet United Methodist Church, the facilities and staff are fully insured through the church
For Parents
Our Preschool has a very active Parents' Group that works closely with the Preschool Director. This is a great way for parents to support the preschool. Opportunities include fundraising, outreach activities, educational seminars, social events, room parenting, and substitute teaching.
Downloads
health forms
Online Payments & Giving
Pay Tuition, Donate to Fundraisers, Purchase MOPS Gear and more.
Schedule A Tour
Want to learn more? Contact Alexis Joyce to schedule a tour.
Questions?
Alexis Joyce, Preschool Director
*The Preschool does not share a phone line with the church office.
Mount Olivet Preschool
1500 North Glebe Road
Arlington, VA 22207