Arrivals and Departures by Jim and Jane Jeffries
presented by The Mount Olivet Players and Keegan Theatre
Remove your shoes and put your wallet in the tray—join us for zany stories of travelers, airport employees, and security lines—all part of comedic people-watching at the airport!
Evening Performances | January 24, 25, 31, February 1, 7, and 8 at 7:30 PM
Matinee Performance | February 9
Dinner Theatre | Pre-performance dinner will be available at 6:00 PM on January 25 and February 1 at $15/adult and $10/child.
Reservations Closed Menu | January 25
Adults: Chicken Marsala, Homemade Pasta, Broccolini, Italian Chopped Salad, Italian Bread, Limoncello Italian Ricotta Cake
Kids: Chicken Tidbits, Pasta, Applesauce, Carrots & Dip, Italian Bread, Italian Ice
Menu | February 1
Adults: Mediterranean Mezze Platter, Shawarma Grain Bowls (Beef or Falafel), Mocktails, Biscoff Cookie Parfaits
Kids: Skewered Chicken and Rice Bowls, Biscoff Mini Ice Cream Sandwiches
Admission to the play is free, but donations collected during the show support the Mount Olivet youth's summer mission trips. The youth program draws new people to Mount Olivet and is a vital part of our church community. Every year, the youth spend more than 70 hours in rehearsals and performances to raise an average of $20,000 for their summer mission trips. During these trips, our youth learn what it truly means to be the hands and feet of Christ by wielding hammers and a few other tools to improve the lives of the less fortunate.
FAQs
What time should I arrive?
Friday and Saturday performances begin at 7:30 pm. The Sunday matinee performance begins promptly at 2:00pm, so please arrive in time to park, check in, and get settled.
Are dinners on Saturday nights only?
Yes, dinners are only available on Saturday Jan. 25 and Feb. 1. They are optional, but we do require advance notice and payment so we can prepare the right amount of food! Dinner begins at 6pm. Snacks (candy/cookies) are on sale at intermission during every performance.
Will kids under age 10 like this show?
There is little to find objectionable in this show. It is comparable to the Princess Bride for humor and content.
How long is the show?
The show runs approximately 90 minutes, inclusive of a brief intermission.
Is food available for purchase?
You can purchase dinner in advance on some Saturday nights (Dinner Theater - Jan. 25 and Feb. 1) and there will be snacks for sale at intermission during all performances.
What if I need to cancel or change my reservation?
Please notify us ( sherrihunter@verizon.net) immediately so we can maintain an accurate seating count.
Is the performance free?
The show is designed to raise funds for youth mission trips. The tickets are free, but we will collect donations during intermission.
What if there is bad weather on the day of the event?
If the event is cancelled, we will notify you via email.
What are my transport/parking options getting to the event?
Plenty of parking is available in the Mount Olivet parking lot.
Where can I contact the organizer with any questions?
Contact Sherri Hunter, producer, at sherrihunter@verizon.net
Past Performances
She Kills Monsters by Qui Nguyen
Performed in association with Keegan Theatre
February 2019
This play captured the power of role-playing fantasy games to catapult us from hum-drum, nerdy lives into worlds of infinite possibilities. Dancing, having fun with swords, and taking on high school mean girls who bully their LGBTQ peers, our heroine learns crucial lessons in courage, family, and fully embracing oneself.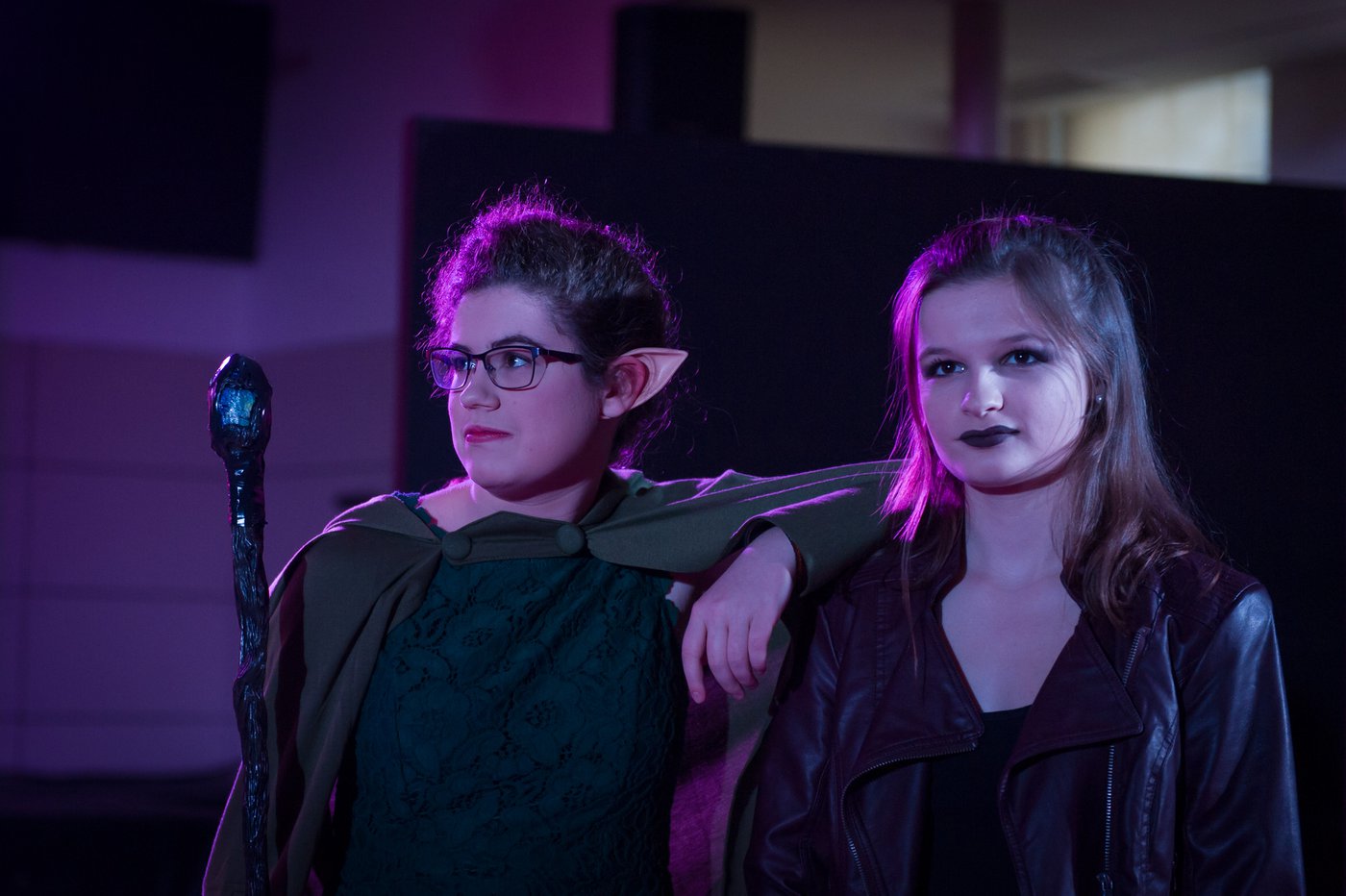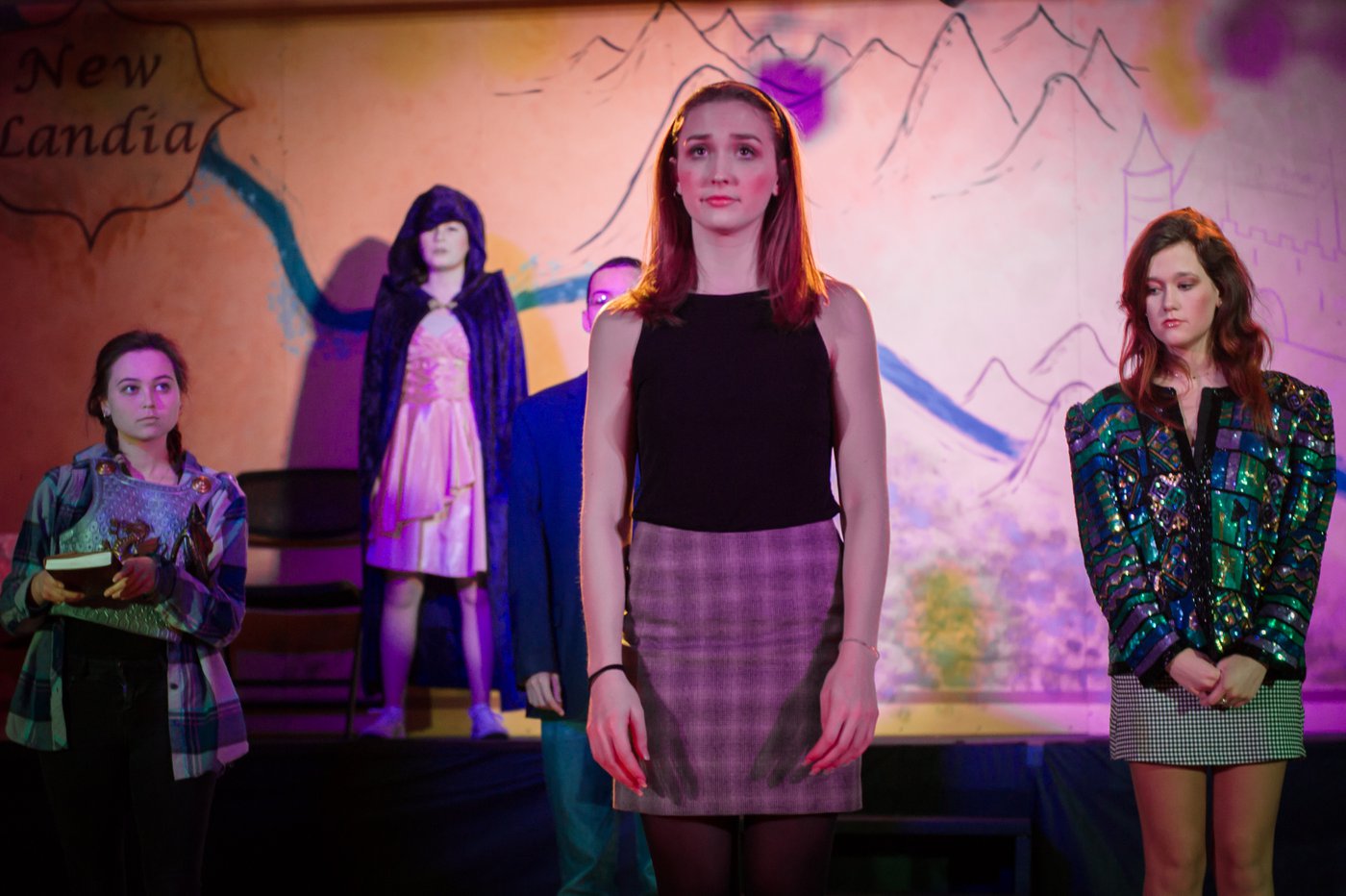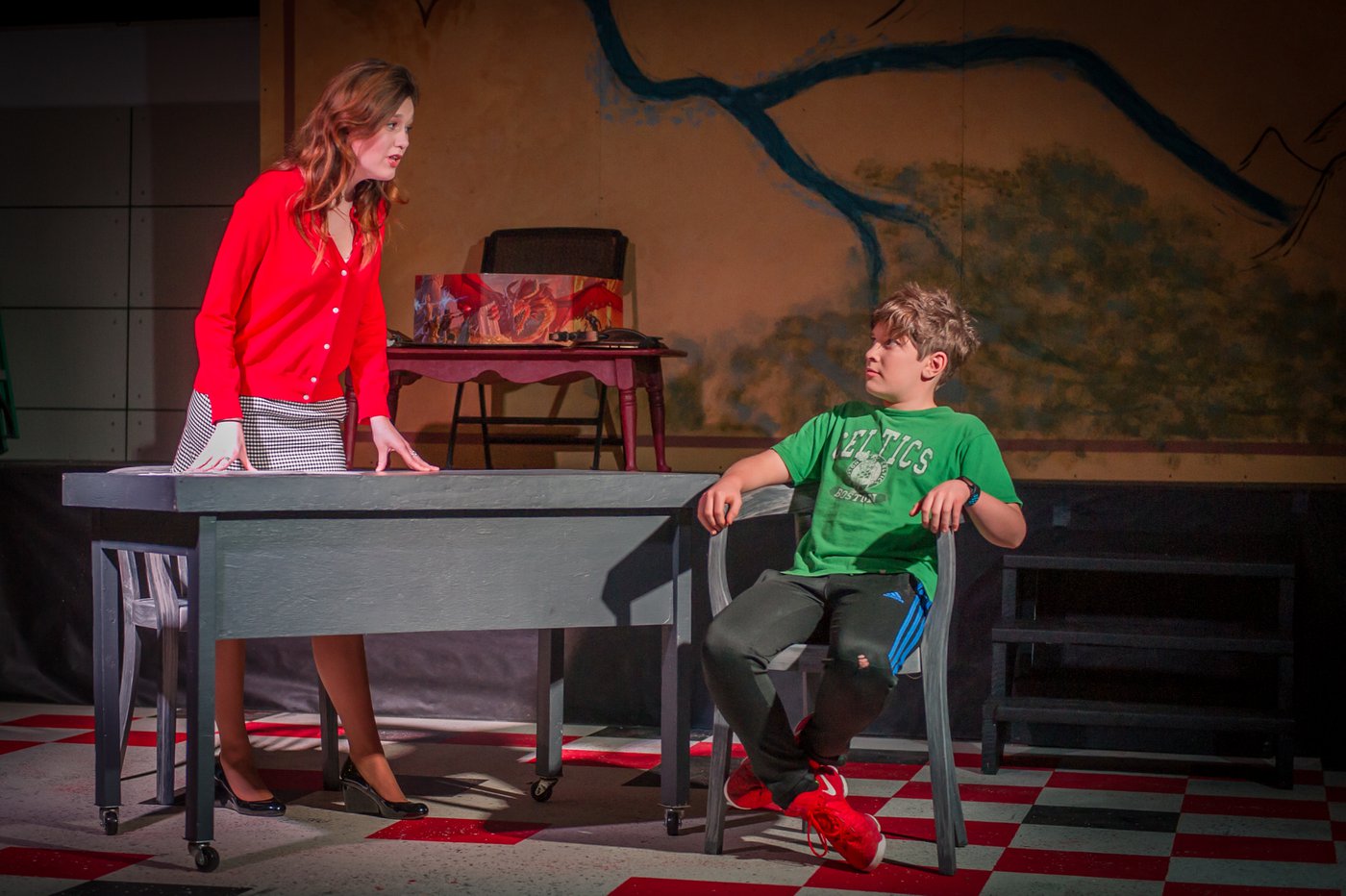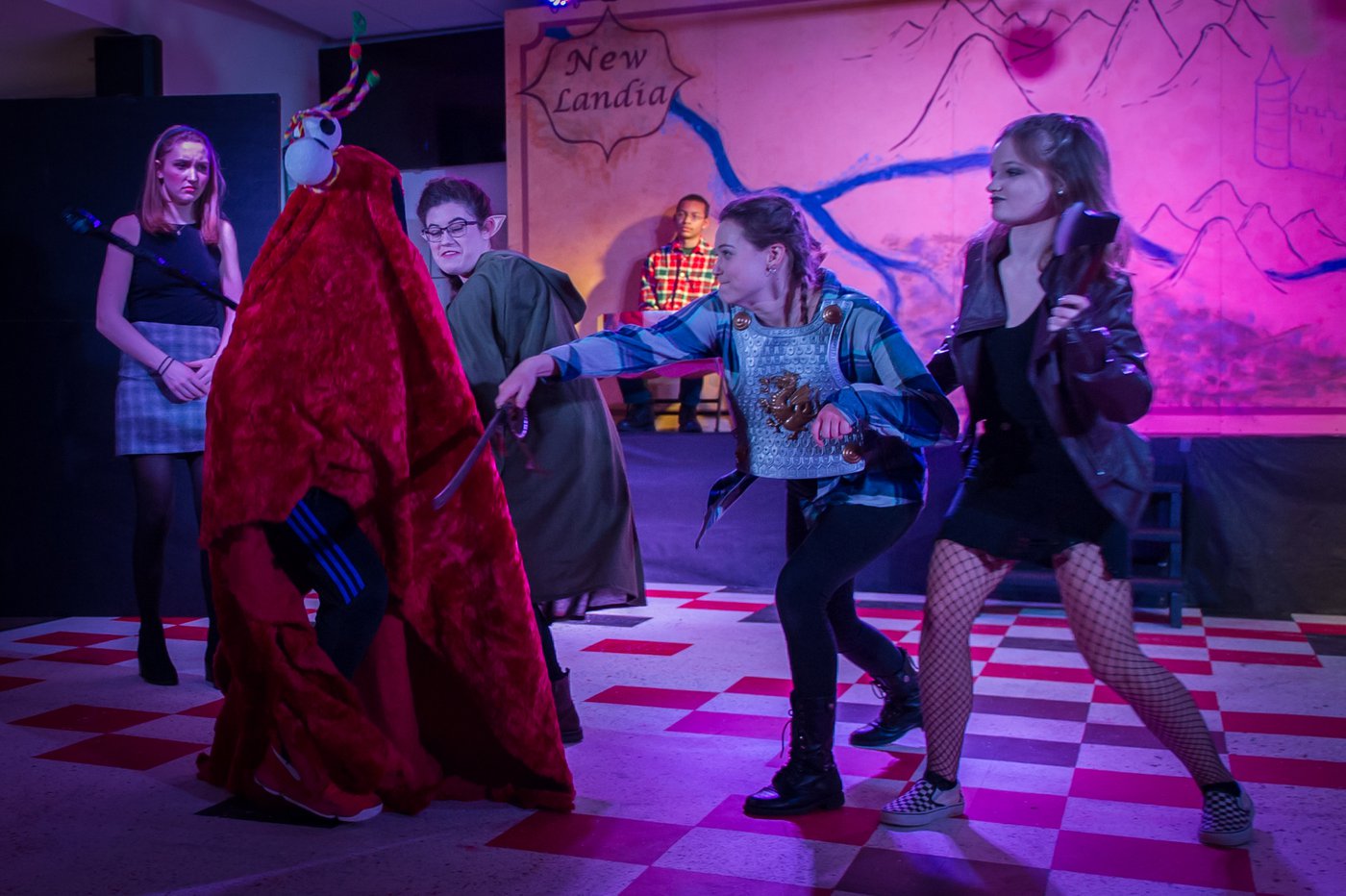 Revenge of the Space Pandas: Binky Rudich and the Two Speed Clock
Performed in association with Keegan Theatre
January 2018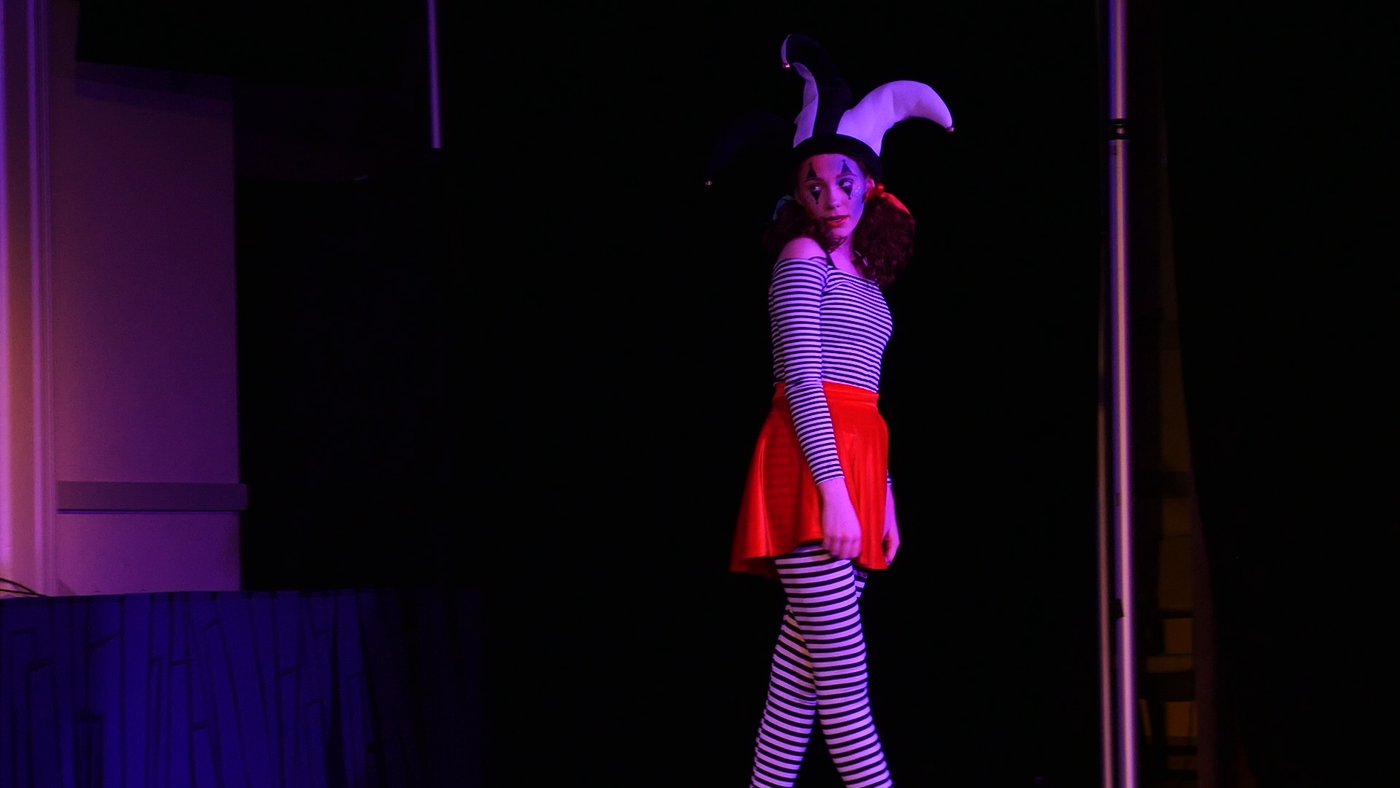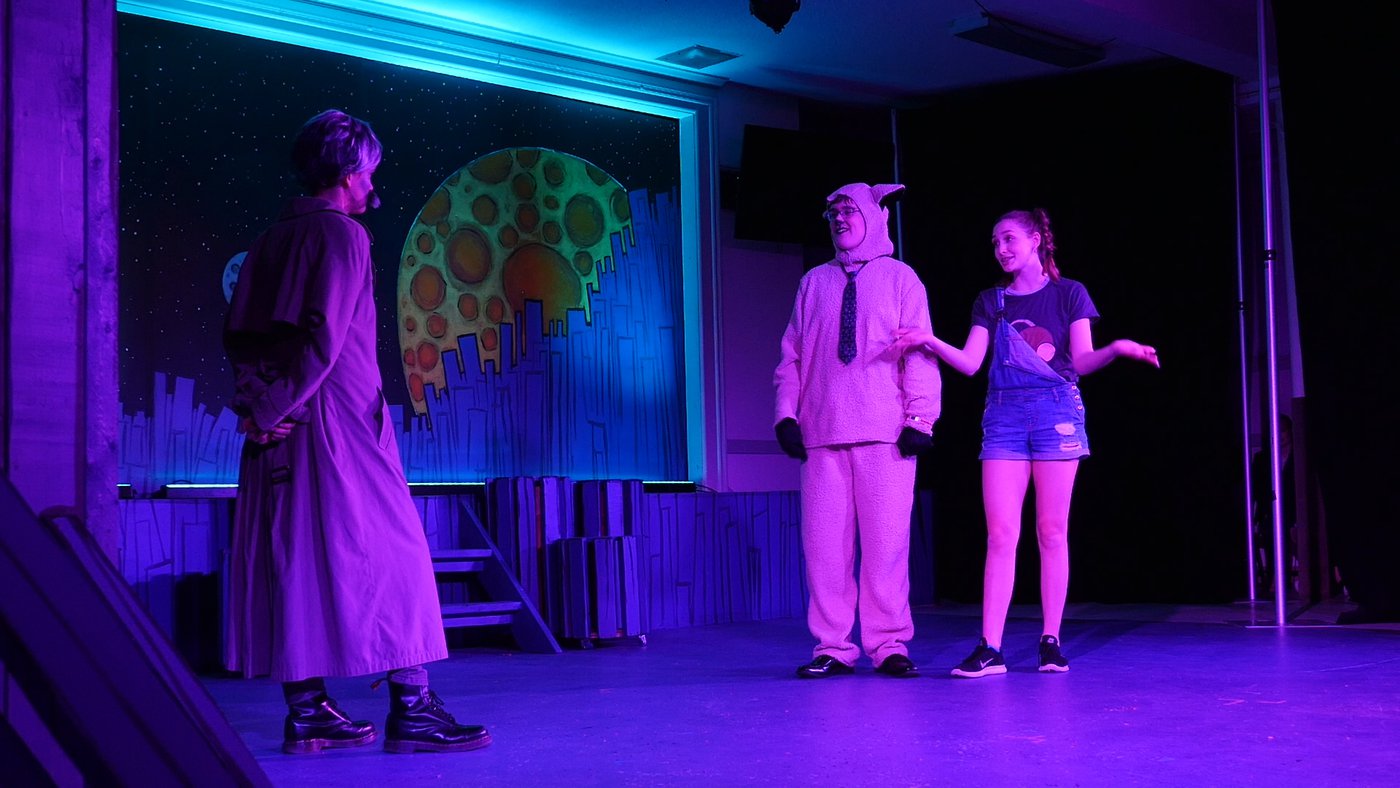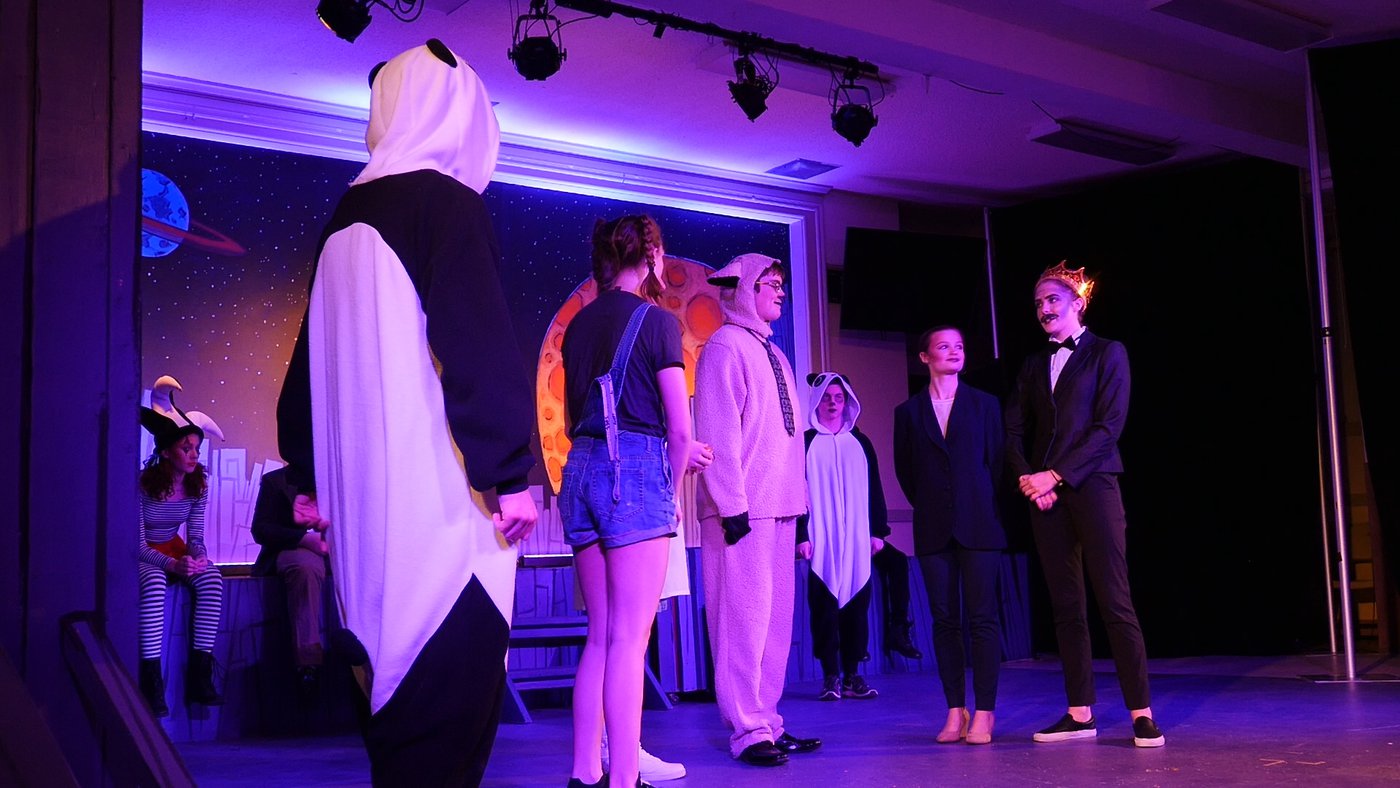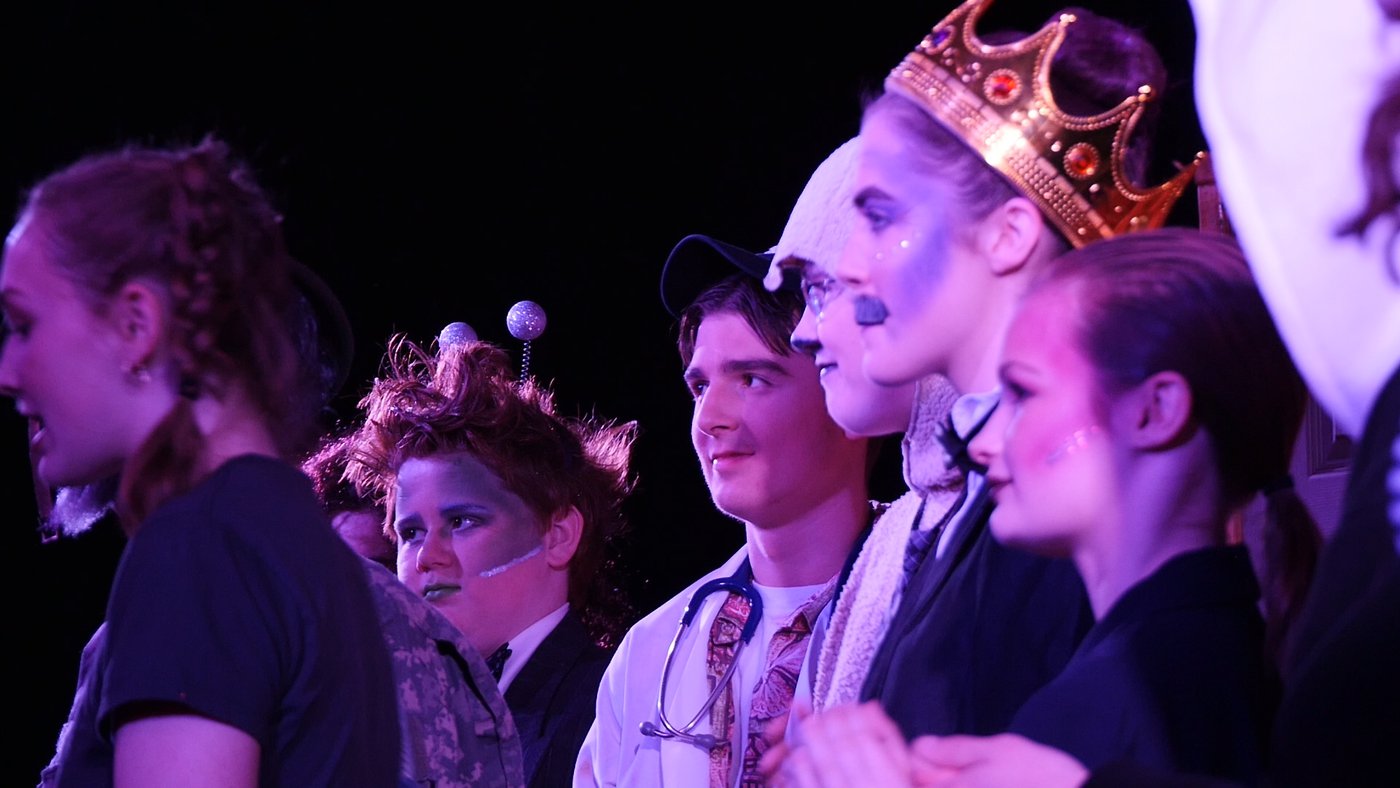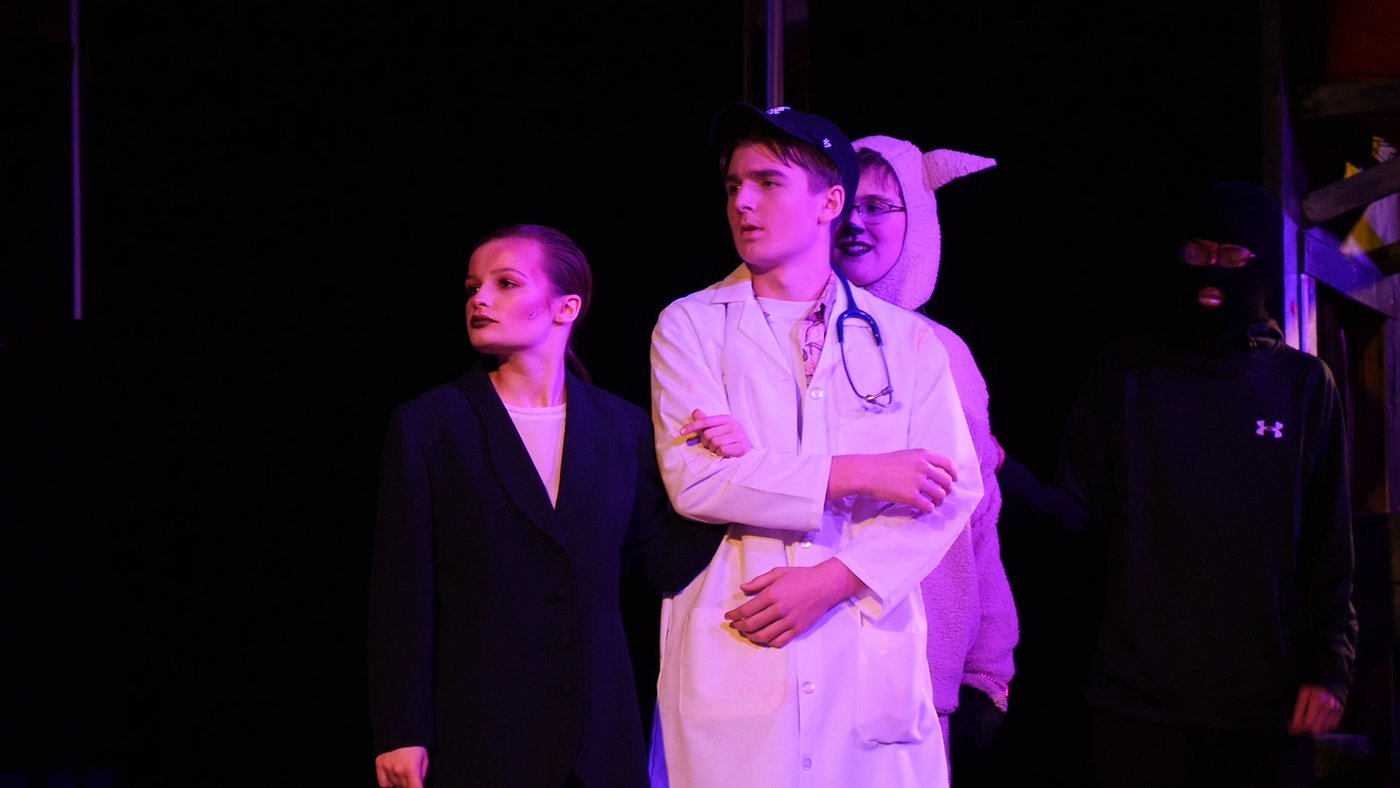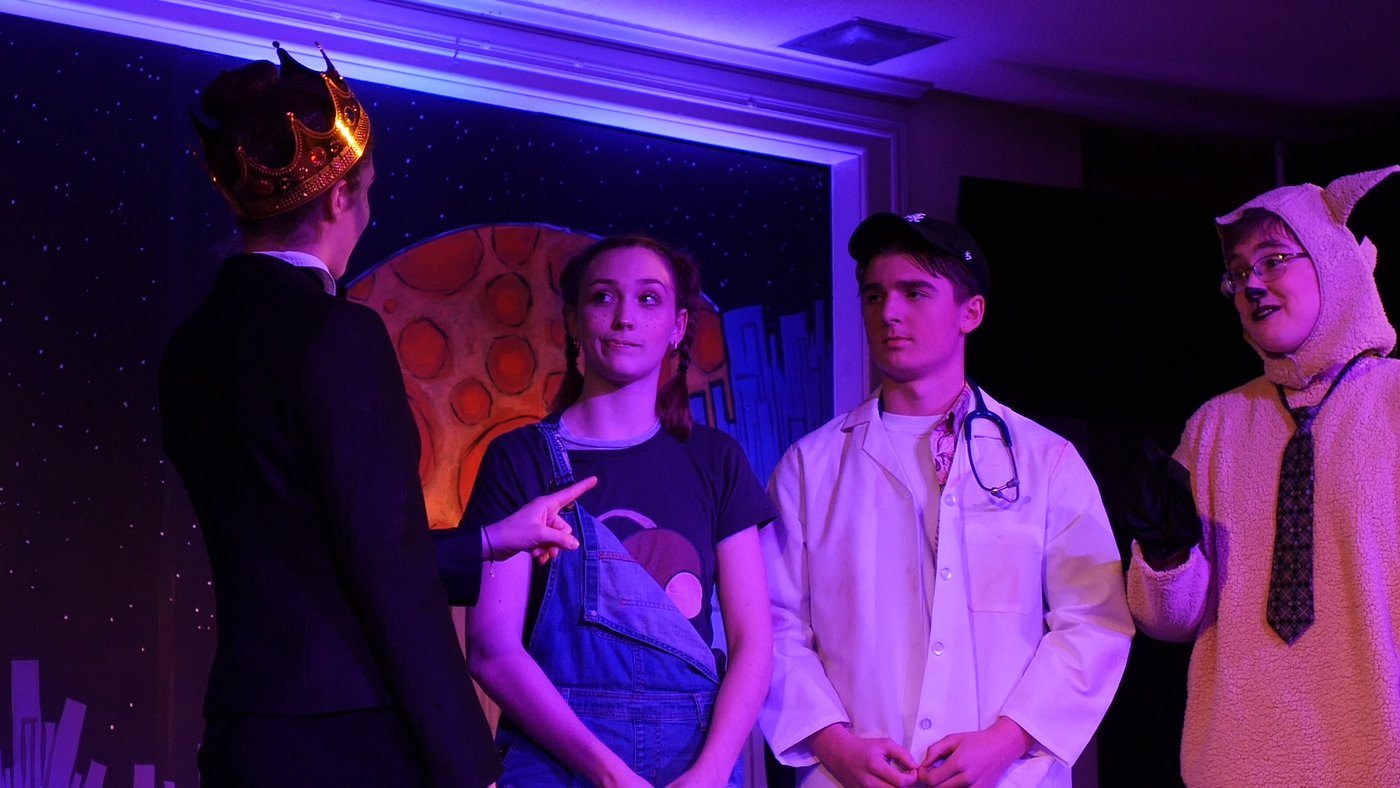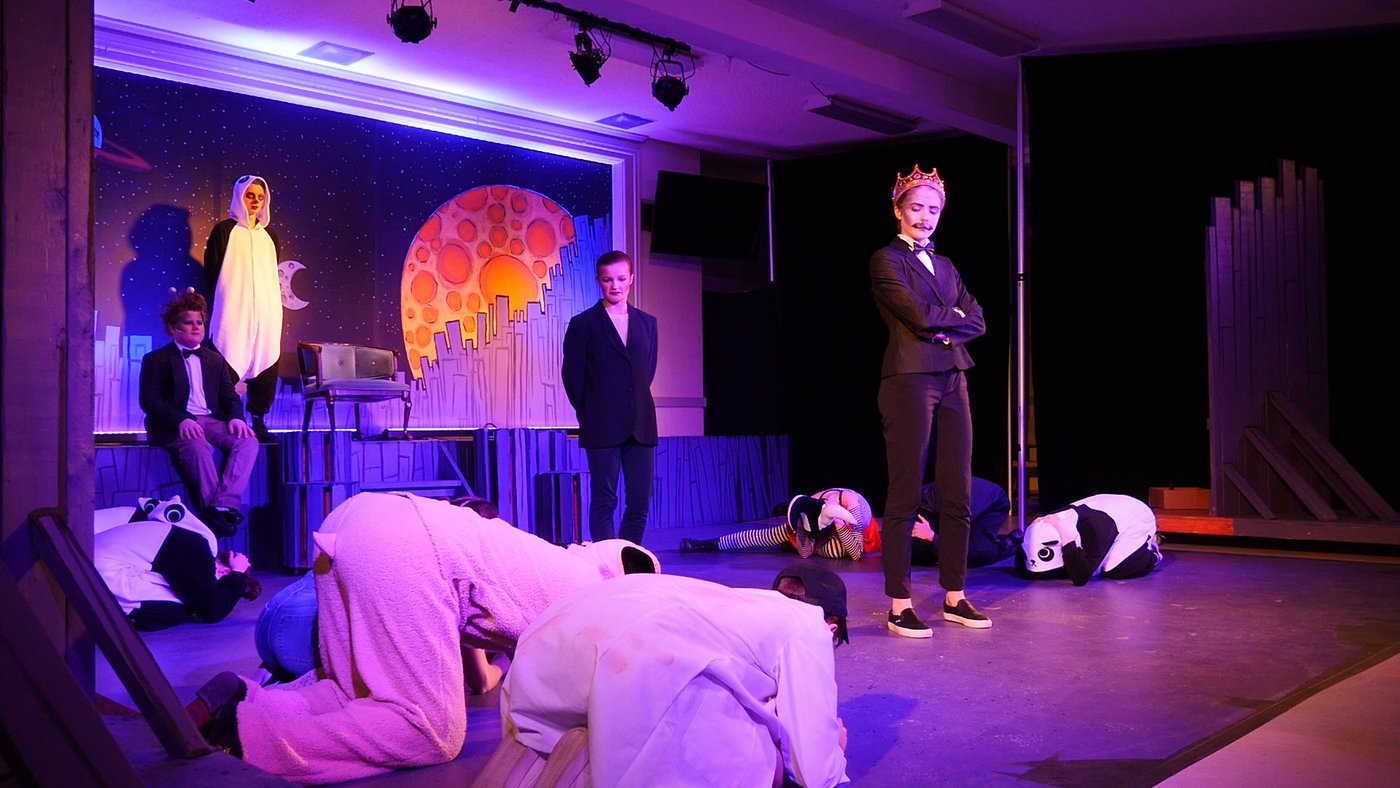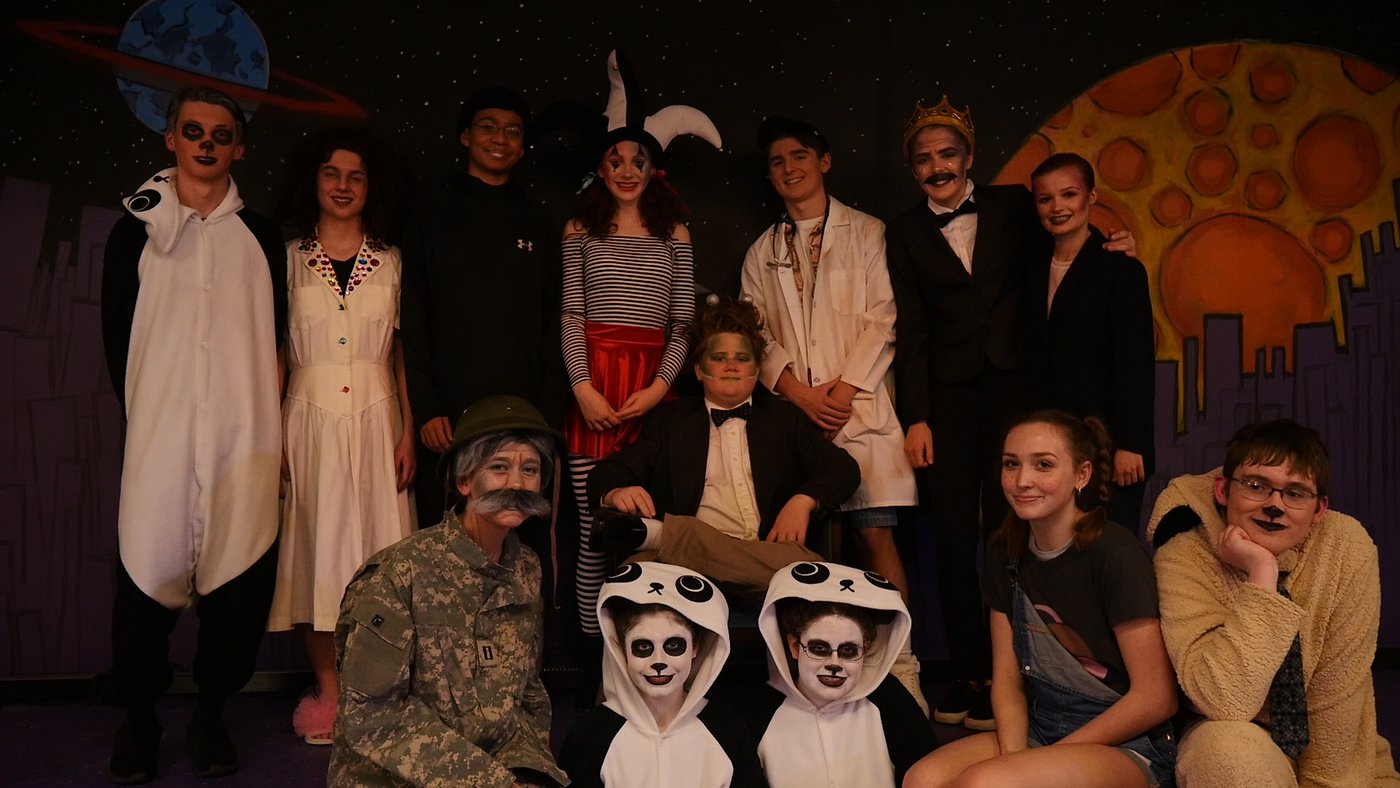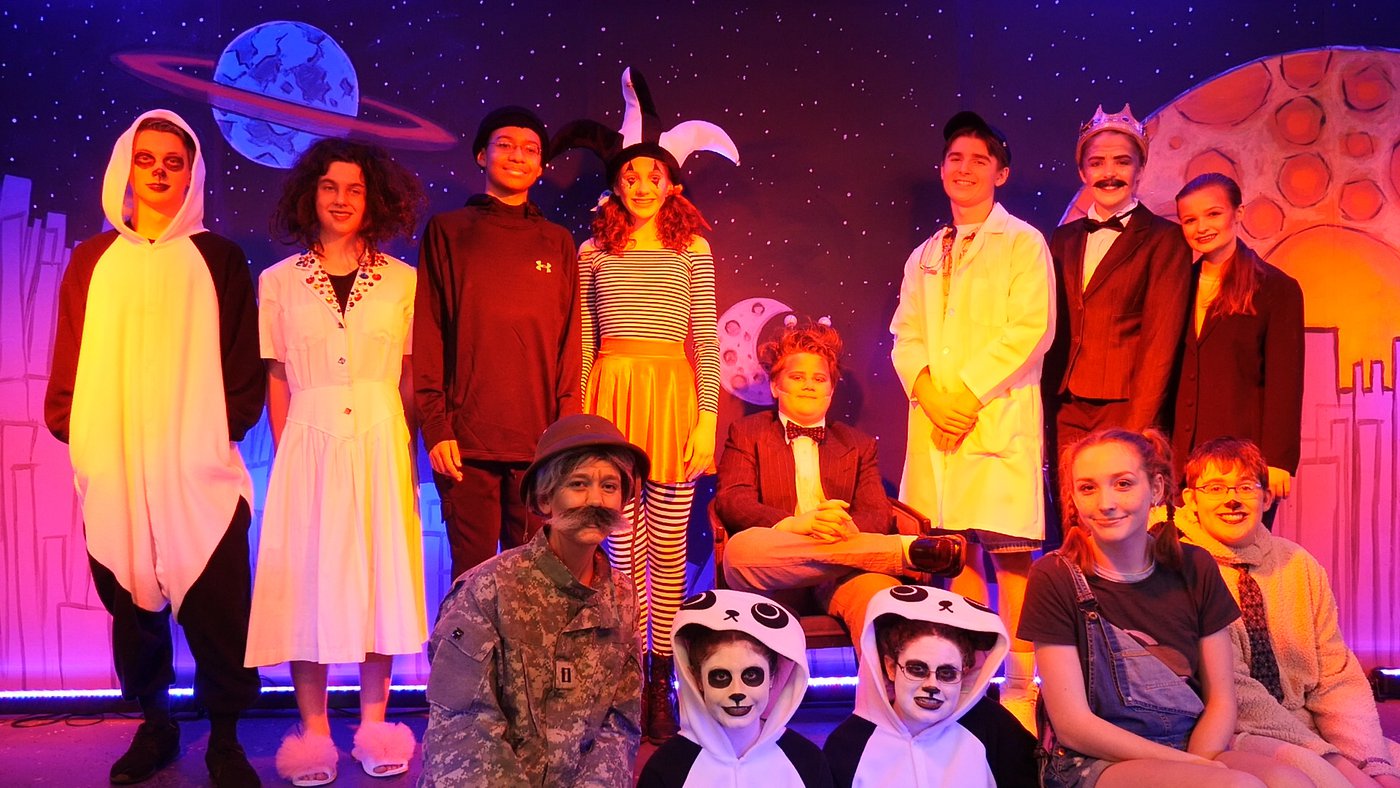 Shakespeare's Twelfth Night
Performed in association with Keegan Theatre
January 2017